Every time we sell one product, we will donate $1 to ASPCA to help dogs in difficulty. At the same time, we also encourage everyone to help those animals in difficulties to make the world better.
Cooperate With Us, Get More Discounts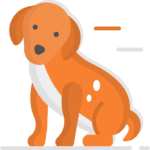 Loobani offers a unique opportunity for large and small retailers, organizations, and wholesalers to engage customers and clients in the WHOLESALE PARTNERSHIP PROGRAM. The Loobani WHOLESALE PARTNERSHIP PROGRAM is designed to raise awareness and provide consumers an opportunity to make a positive cooperation on those who wanna work together.
Discover everything you need to make
them feel Free