LOOBANI Dog Paw Protector
Only 0.04 inches thickness
Easy to use, peel off and stick
Breathable high-quality fabric
6 sizes available for different dogs
Provide traction for dogs to prevent
Add 55% more rubber area than other brands
Return Policy
Free Shipping
Warranty
Return Policy
We Strictly Follow Return & Exchange Policy, Guarantee Your Shopping Experience
Free Shipping
Warranty
RETURN POLICY
We Strictly Follow Return & Exchange Policy, Guarantee Your Shopping Experience
FREE SHIPPING
We Currently Only Ship To Locations Within The United States and It Is Free Shipping (Except Hawaii, Alaska, Guam, and Puerto Rico). We Ship FedEx or UPS
WARRANTY
All Our Products Are Covered Under Warranty Service
Our Paw Pad Protector Could Benefit Your Pets A Lot
– Non-slip on the slippery floor
– Enhance traction and grip
– Keep warm in winter
– No burns on hot pavement
– Protection from injuries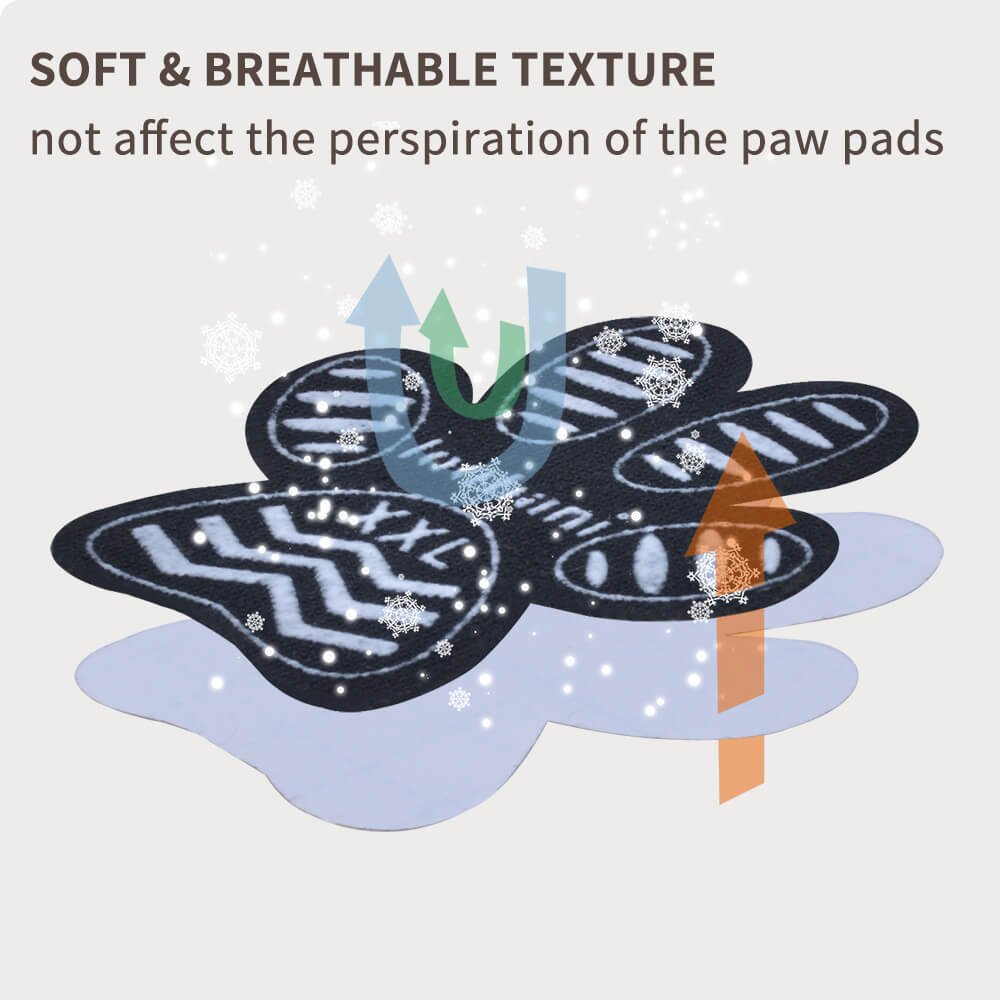 The dog paw grips use a unique hypoallergenic certified adhesive made of safe and environmentally friendly glue. The soft and breathable high-quality fabric will not clog pores, even if the dog wears it for a long time. It will not affect perspiration.
ANTI SLIP UPGRADE
WALK ASSISTANT FOR SLIPPING DOG
PUT ON LIKE AIR
EASY TO USE
SGS Certified Safety & Breathable
Buy It For Your Dog Today
Paw protectors
Helps my aging Goldie with grip/traction when he gets up. Because of rain and/or snow last a day or two, otherwise lasts a few days. Very handing for hardwood and tile floors
Help for older dog
I decided to cut the sticker apart and apply each piece individually to each pad. My was having trouble walking on our tile floor because his feet were slipping. These stickers have helped him walk easier. I applied them last week and so far none have come off and he hasn't chewed them at all. I'll buy these again when I run out.
Approved!
This helped my girl get a grip on the slick floor.
Amazing Customer Service!!!!
Fabulous!!! An incorrect item was sent to us and we quickly received a text on a weekend asking how they can remedy the situation!!! Wonderful company!!!!
Can't use!
My dog will not walk with these pads on.