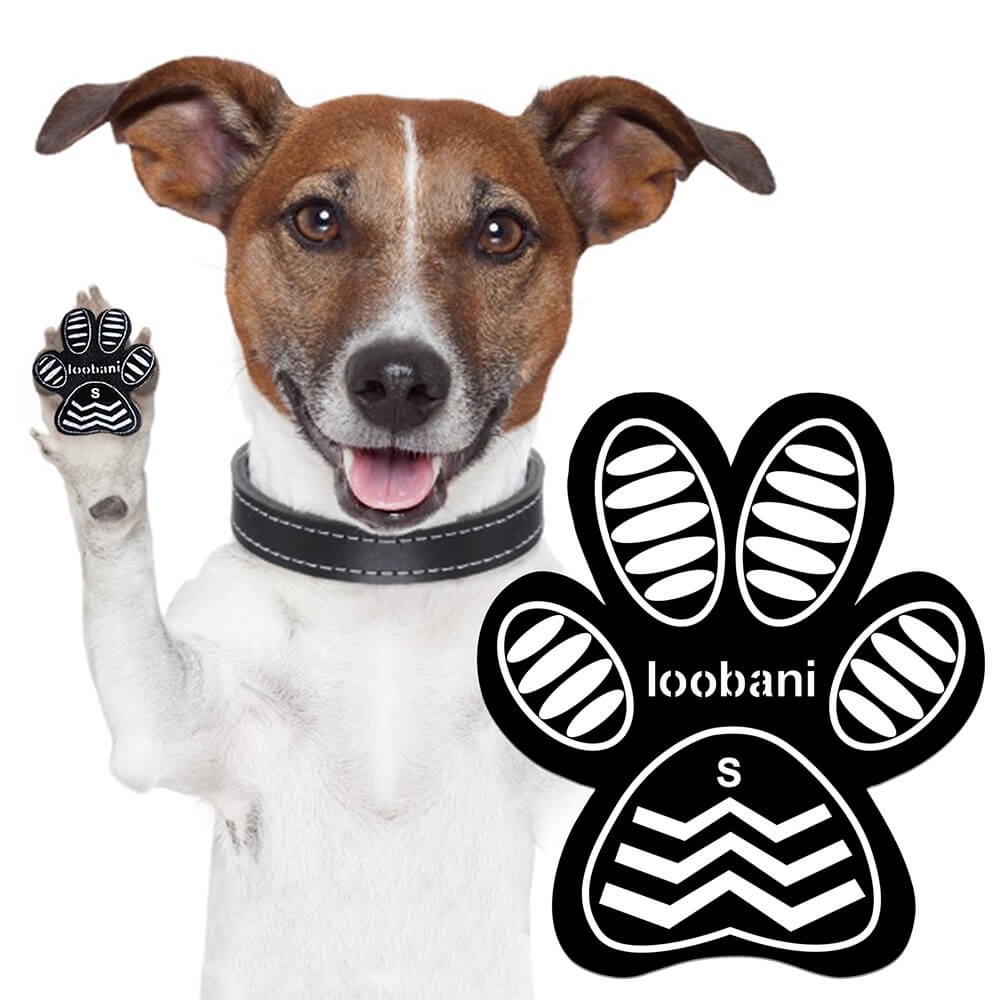 LOOBANI Dog Paw Protector
【ANTI SLIP UPGRADE】Add more traction spots-Loobani dog paw pad 2.0 adds more rubber area, which increases the contact area between the dog paw and the floor, so that your dog can reduce the force of the hind limbs and can stand and walk steadily;
【WALK ASSISTANT FOR SLIPPING DOG】The dog paw protector can help your weak old dog or sick dog (Arthritis, spine disease, etc) to regain the confidence to stand up, Keep your puppy from slipping on smooth surfaces;
If your order checkout over $20, please note which gift you want, the rope toy or the clay toy? Please note under your order when you finish your purchase, thanks!
Buy It Today For Your Dog
| | |
| --- | --- |
| Type | 6 Sets 24 Pads, 12 Sets 48 Pads |
| Size | S(1-5/8"x1-3/8", 4-10 lbs), M(1-3/4"x1-1/2", 11-20 lbs), L(2"x1-5/8", 21-40 lbs), XL(2-1/4"x2", 41-60 lbs), XXL(2-7/8"x2-1/2", 61-80 lbs), XXXL(3-5/8"x3-1/8", 80+ lbs) |
Decent
They work great when they are on but they dont last more than 2 days and get
quite expensive.
Paw protectors
They did not stay stuck to toy poodles feet….returned
Would not stick
Have used 3 different brands and they all stuck much better than these. The first one applied would not stick. Had to trash it. Aqumax is the best but they have most sizes out of stock
Extra support, easy to use.
Easy to use for the dog that needs extra support on slippery surfaces.
Good idea, but it falls short.
I gave it a 2 for adhesion because after a day or so half the pad came off but the other half was so stuck to her foot it had to be soaked off with coconut oil or it would have torn her pad up.