LOOBANI Dog Sling for Back Legs
Quick, easy, and comfy mobility aids

Perfect for elderly or injured dogs with a walking problem

Fit both front and back leg problem

Comfort with soft fabric liner

Durable nylon strap for heavy dogs

Simple design for fast deploy

Reflective band to keep your dog safe at the night
Return Policy
Free Shipping
Warranty
Return Policy
We Strictly Follow Return & Exchange Policy, Guarantee Your Shopping Experience
Free Shipping
Warranty
RETURN POLICY
We Strictly Follow Return & Exchange Policy, Guarantee Your Shopping Experience
FREE SHIPPING
We Currently Only Ship To Locations Within The United States and It Is Free Shipping (Except Hawaii, Alaska, Guam, and Puerto Rico). We Ship FedEx or UPS
WARRANTY
All Our Products Are Covered Under Warranty Service
The support hip sling is designed for elderly or injured dogs whose hind legs gradually lose the ability to walk, those whose weak hind legs cannot stand, and those recovering from ACL / CCL / IVDD / TPLO surgery or other debilitating ailments. This Soft Dog Lift Harness Sling makes it easy to help your dogs up and down the stairs, hop into the cars, stand and go outside for walking, etc. It can be used in addition to or as an alternative to dog steps and car ramps.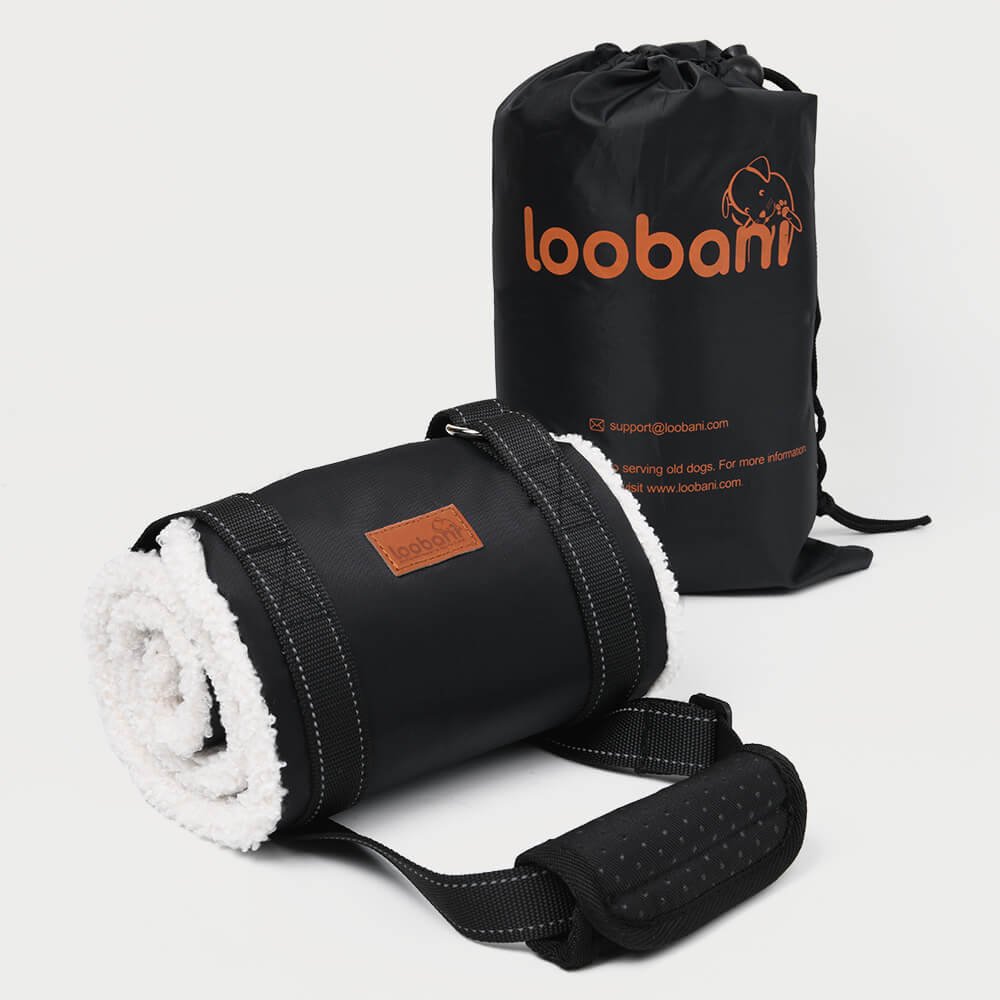 Comfort and no pain are our top priorities when it comes to our senior and weak dogs. We use a thickening design and soft lining with a super soft sheepskin-like covering to provide them with the ultimate care possible. Additionally, our handles come with removable padding to protect your hand and make carrying your dog easy and comfortable.
Who Need This Dog Lift Harness?
♥ Elder Dogs ✓
♥ Hip Dysplasia ✓
♥ Arthritis Pain ✓
♥ Weak hind legs ✓
♥ ACL / CCL Surgery ✓
♥ Orthopedic injuries ✓
♥ Accidents and Trauma ✓
♥ Degenerative Myelopathy (DM) ✓
♥ Intervertebral Disc Disease (IVDD)✓ ✓
This lifting support harness can be used for both front and back leg support. It is a good fit for most dogs with mobility issues.
The Loobani Hip Support Harness is available in two sizes:
Small- 35″-55″Lx4″W and ideal for dogs weighing 5-25 lbs
Medium- 41″-64″Lx6.34″W and ideal for dogs weighing 20-80 lbs
Large – 49″-68″L x 7.54″W and ideal for dogs weighing 50-100+lbs
Buy It For Your Dog Today
Happily, these new pads really last! Thanks!
Happily, these new pads really last! Thanks!
very soft and supportive
We bought this for our dear old goldie to help her get up the stairs at night. It is very soft and easy to use.
Well made
Our older dog has lost a lot of strength in her hind quarters. This sling helps stabilize her to walk. It's easy to use and comfortable for her as well. The sling is durable and made quite well.
That the Sling Works
The Sling allows my dog the ability to walk without dragging her back legs. Good Seller...fast shipping.