We would like to spend every single minute with our beloved dogs if it was up to us all the time, right? Unfortunately, that is impossible for us human beings who live in this universe you know? Our beloved dogs would always want us to know that they are not that joyful whenever we have to leave them alone at home for any reason. Lots of dogs may experience extreme boredom or separation anxiety at that period they staying at home by themselves, or worse may lead to some kinds of destructive behavior, such as whining or barking for no reason all the time…
Maybe you think that interactive treat dog toys can not heal up that serious separation anxiety on the dogs, but that is also a truth that the dog toys you can put treats can offer something for dogs to do while you are gone. Apart from that, the interactive treat dispensing dog toys may avoid some destructive behavior, and provide dogs with something to do to consume their energy up to some points, instead of pacing or barking. How do you think?
Those dog toys with treats inside can help slow down the eating speeds of our dogs up to some points. And also let our dogs get more exercise, stimulating their mind perfectly, which can let our dogs work hard for the food even if you are not able to be there.
Why do the interactive treat dispensing dog toys good for our dogs?
The interactive treat dispensing dog toys benefits our dogs in multiple ways as we can see. These kinds of challenging dog treat toys can be some of the most vital tools to help our dogs to adapt to our modern lifestyle nowadays. The dog treats toys to occupy the time of our dog, not only can make them eat much slower, but also provide some stimulation mentally up to some points. And let's check out some awesome ways that the interactive treat-dispensing toys may be helpful for dogs together!
Such a great evolutionary drives our dogs to chase food 
Have you ever think about that dogs used to spend a lot of their time to forage food or work for us human beings. Because we all know that, our dogs do not have jobs but their food just comes in their bowls easily, dogs were left with nothing to satisfy some of their instinctual urges to forage and reach the rewards. Such dog treats hider toys allow our dogs to satisfy their instinctual urges under a constructive circumstance, but will not destroy any property of yours. Isn't it amazing? 
Avoiding our dog to eat too fast
If you are keeping a dog that always consumes the food at such a fast speed, then you may need to be aware that your dog may have a chance to get into the danger of some serious problems, like bloat or somethings else worse… A dog food dispenser toy can be very helpful with slowing down the eating speed very well, providing entertainment to your dog at the same time you know?
Providing entertainment while in the crate or downtime
Whenever you need to go to work or leave your home for any other reason, I bet you do know that your dog will be left at home also with nothing to do. Giving them a food toy like the interactive food dispensing dog toy during this period may allow your dog to entertain by himself or herself so that may be more calm than earlier when you back home. That is a truth that dogs tend to destroy things around them so that can let out the energy constructively. Do you know that?
Interactive food dispenser dog toys and interactive puzzle dog toys
There are so many different types of interactive treat dispensing dog toys, the best recommendation should be the dog food dispensing toys and the interactive dog food puzzle toys, which can dispense the food to your dog when your dog performs particular behaviors perfectly. And I think the obvious difference between these two should be the treat-dispensing toys were made to be chewed on and played with no supervision, and mostly the dog interactive puzzle toys were designed to be used with the supervision, or maybe some assistance also needed. 
The LOOBANI interactive dog feeder toys are great for downtime when you were present you know? Because that can be very challenging for your dog's mind and also teach your dog advanced problem-solving skills, how to get the food wisely.
As you can tell, they were made of natural bamboo and non-toxic materials, which no harm to our dogs at all, so you can feel free to let your dog enjoy the entertainment alone. You will know how fun is it, especially when your dog gets the treats you hide inside the tubes.
The LOOBANI interactive dog toy dispenser slow feeder was surely made to be used safely with no supervision from you, once you have known that your dog already gets the tricks about how to get food while entertaining alone. You may just pick one interactive dog toy feeder which can be tough enough for even the most intense chewing lover at some points. Even though your dog does manage to destroy those interactive dog toys, the LOOBANI puzzle dog toys should be the best interactive dog toys ever because of the food dispensing and puzzles combined perfectly. It is worth a try you know?
Regardless of which types of interactive treat dispensing dog toys you choose for your beloved dog, it should be a valuable tool that may occupy your cute dog's mind and also let your dog staying active as much as you want.
What kinds of treats can fill inside the interactive treat dispensing dog toys?
It depends on the type of interactive treat dispensing dog toys you chose, also there has a range of treats that can fill well. There are so many treats dispensing dog toys that are designed to be stuffed with a bully stick or something like that, which can be chewed for longer. Some others may be made to distribute your dog's daily dry treats and so on. Like followings:
Natural dry treats
Some natural dry treats like dehydrated meat, esophagus, and dried tendons, etc.. are great ways to let the interactive treat dispensing dog toys enticing to your dog extremely, and stretch out your dog's playtime much more longer. Some of those treats may be a little bit messy and gross, then they should be a good choice for inside the crate or just outside use. So that you could clean up the mess very easy right?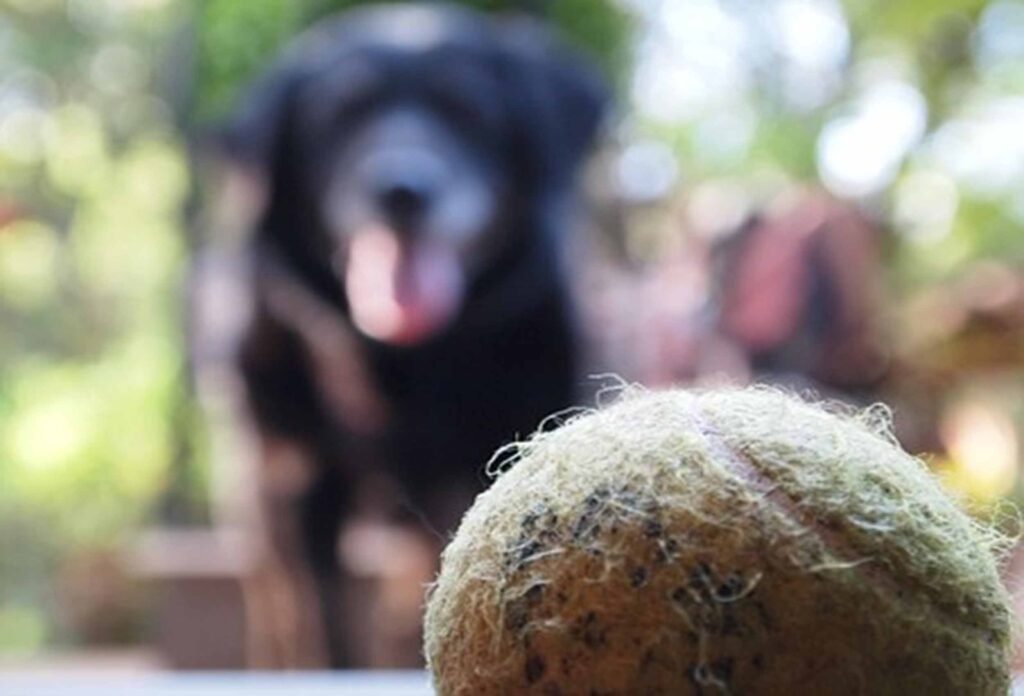 Kibbling daily
That should be a very shining advantage of the interactive treat-dispensing dog toys. Particularly if you go with the LOOBANI interactive puzzle dog toys, which can turn mealtime into puzzle time or turn puzzle time into mealtime. Then your dog does not mind the daily time being so bored if he or she can get a fun, but also yummy puzzle toy around. Then LOOBANI interactive dog food dispensing toys go with kibble, so you can reward your dog with good behavior throughout the day in a "work for your food" entertaining style you know?
Vegetables
As we all know that vegetables can offer a very healthy challenge of a day. Which could stretch out the game but not giving your dog so many calories you know? You can have a try with a range of varying kinds of vegetables to see if your dog likes and what is the favorite one of your dog. There is another possibility that you may figure out that your dog was more into vegetables that are mixed in a interactive treat dispensing dog toy with other types of treats, instead of only vegetables. How do you think?
No matter what dog food dispensing toys you have for your beloved dog, you should keep in mind that the interactive treat dispensing dog toys should be washed frequently and you need to notice that some toys may not last as long as you want id just clean with harsh chemicals. Well, I hope this article does make sense and can inspire you with something useful no matter how. Good luck to you all!