The Loobani interactive dog puzzle toy will keep your dog entertained for hours as they use its natural hunting skills to get more food and treats!
Your pup can get their favorite dog treats or kibble from the bottle by spining the bottle, and then let the challenging games begin!
Stable 'H' Structure: Made of durable bamboo, the LOOBANI dog enrichment toys have three bottles connected to a heavy-duty base that won't tip over as your dog tries to access the treats.
Nonslip Base & Adjustable Height: The heavy base of this intelligent toy is designed as H shape so this interactive feeder will not be knocked over. The educational dog toy has 3 height to adjust to fit both small and large breeds. And the canister is large enough for your dog whose day eating. The dog activity toys can be played indoor or take it to play outside when go on a trip, camping…
IQ Training: The food puzzle toy is designed to provide a challenge to keep your pets thinking. For puppies, puzzle toys are a good intellectual development toy, which is a smart toy for puppy brain development. For senior dogs, the mental stimulation toys help to keep your dog sharp through the years and reduce the risk of mental decline.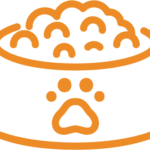 Slow Feeder: The anti-gulp and dog slow feeders toy is a great way to manage fast eating, ensuring your pet takes time to digest their food and doesn't suffer stomach pains or discomfort after eatting. Spinning tubes to control the dog's eating speed get kibble from the leakage holes. The treat dispensing toy for dogs can force her to slow down, which may also help prophylaxis your dog from suffering from GDV/Bloat.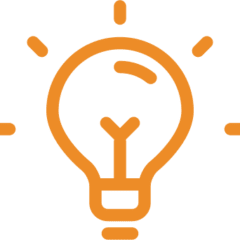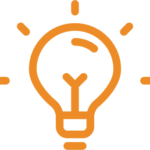 Anxiety Relief: Your pup whimpers, paces, whines, and then howls when you leave. This interactive entertainment toy can redirect the dog's focus to getting the tasty treat out of the puzzle toy to avoid some stress-related behaviors. The challenging toys help your dogd relieve anxiety, stress, and indoor boredom to distract their behavior and refocus it on something positive
Buy It Today For Your Dog
Why Do Dogs Need Dog Puzzle Feeders?
Dog puzzle feeders can better slow down your pup's mealtime. It's dangerous if eating at a quick speed. Eating quickly also increases the risk of a severe medical condition called bloat. In addition, mental stimulation is necessary for dogs to thrive. They will become stressed, anxious, and bored if they do not receive it. These imbalances eventually lead to dogs seeking other ways to entertain themselves, and a simple puzzle playboard cannot engage them for too long. At last, you might end up seeing it chewing a sofa. The latest interactive toy from Loobani solves this problem.
Do any Tips For Teaching My Dog How To Use These Puzzle Feeders?
When teaching a new food puzzle toy for the first time, don't forget to make it very easy for your dog. Set it to the most accessible level if the toy includes different levels. In addition, apply some tasty treats to help the new toy attract your dog's attention and reward your furry kid well for the first few times they play with it.
How To Make Enrichment Toys More Challenging?
If needed, you can get compatible with Loobani Snuffle Mat to make eating more challenging and provide more mental stimulation.
How Long Should A Dog Puzzle Toy Take?
Though every dog has different needs for mental stimulation, Loobani recommends that your puppy play at least 15-30 minutes a day with puzzle toys.
How To Wash Dog Toys?
The plastic tumbler is durable, easy to maintain, and clean. Each part can be quickly taken apart and cleaned. Firstly, remove all treats and wash the toys in a sink or tub with warm water and antibacterial dish soap. Don't forget to rinse with clean water at last entirely. Remember to dry them before re-install the toys.
How Often To Wash Dog Toys?
Regular clearing of the dog toy can remove dirt, germs, allergens, or mold. How frequently toys need cleaning depends on how often your dog gets played with them. This interactive dog toy is generally recommended to be cleaned once every 3-5 days.
Do This Puzzle Toy Work Well For All Dog Sizes?
The dog feeder toy has three height levels to adjust. The height-adjustable setting can fit dogs of any size, whether puppies, small dogs, or large dogs. It provides your dog with a comfortable experience.
How Do You Know If Your Dog Needs A Slow Feeder Toy?
If you have noticed your dog scarfing down its food at quick speeds, it is perhaps time to consider a slow feeder toy. The barriers in a slow feeder create additional work for your furry kid at mealtime, as the food is more challenging to access quickly.