Have you ever raised a dog before? If you answer yes, you must be very clear about how much fun and pain in the head… Undoubtedly, we can have a lot of fun when our little puppy is around; we can hang out more rigidly, travel, swim, etc. Likewise, so many issues are waiting for us to fix when another species of creature comes around. So we need to consider what our beloved dogs want to do, how they feel at some points, or what is best for them.
Well, I can tell a lot about that, especially when my dog got hurt, and I felt he would get hurt if I did not do something for him. For example, I always worried about the dog's paws, leading him to go anywhere he wanted. I would do all methods I can to protect them, especially when he is running, like some dog feet protectors or dog heat booties, but dog pad wax and paw pad covers work perfectly on my dog's paw pads. What would you do to protect your dog's paws when they are running?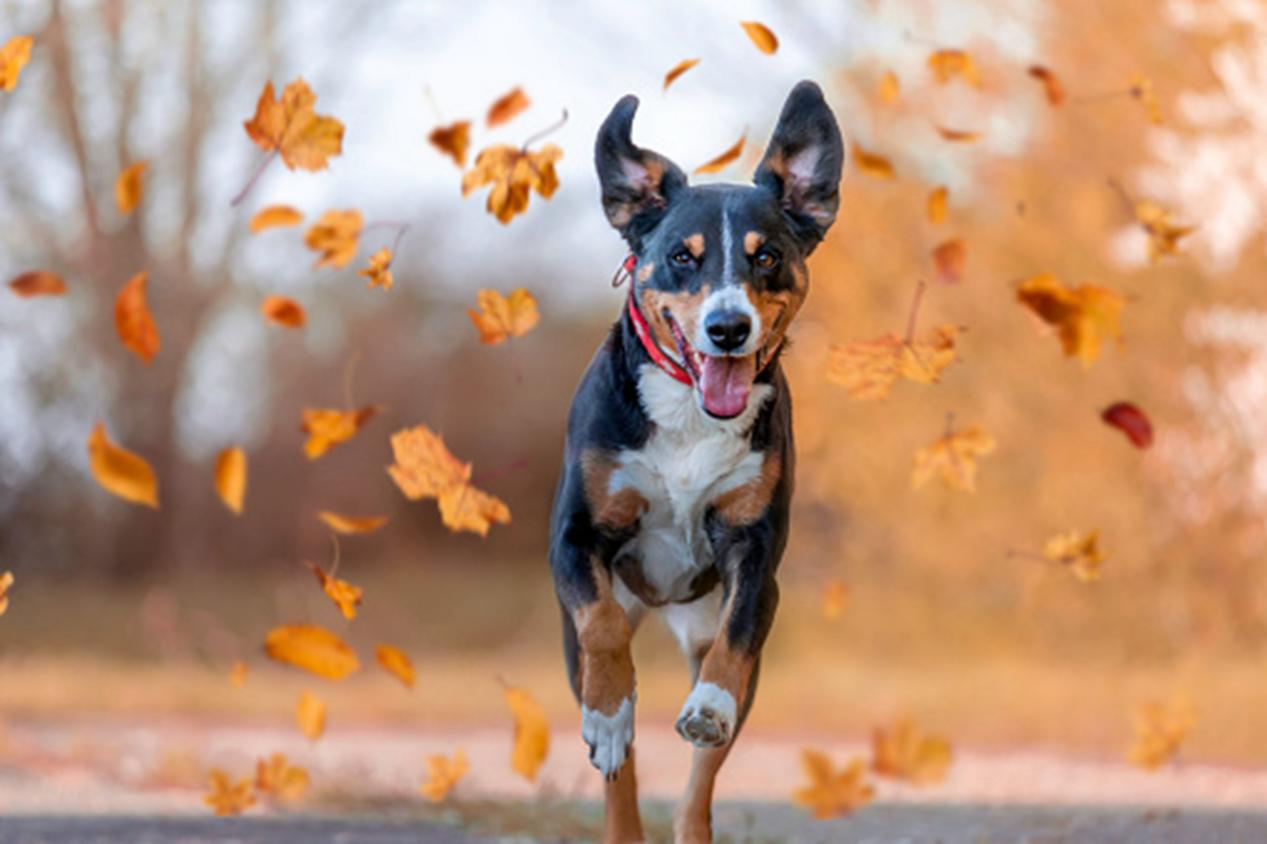 Why should we protect dogs' paws when running?
You know many dogs are good runners in daily life, whether at home or outside. You may notice that your dog would not let any chances go if they can chase anything or just run for fun. Your dog's paws are just like your feet. How important are your feet to you, same as how important are your dog's paws to your furry friend, right?
Usually, a dog's paw health is neglected by its owner, but don't you think things shouldn't be like that? You know exactly that your dog's paw pads can always provide protection against rough terrain, some insulation in extreme weather, among other things, and a cushion to reduce stress regardless of inside or outside on their joints and bones. However, your dog's paws are not immune to health problems and other injuries. That's why you need to do some dog paw pad protection for your dog's paws, especially when running. So let's look at some of the most helpful tips about protecting your dog's paws when running.
How to protect dogs' paws when running?
1. You want to start with your dog's diet, increasing zinc and fat in their daily diet. Commonly, a little body fat on a dog is not only a reserve of energy for your dog but also beneficial insulation from extreme weather and conditions. Meanwhile, that also provides your dog the extra cushioning or padding when running. That being said, it doesn't mean that you need to increase the amount of food to your dog suddenly, and you still want your dog to stay healthy and trim as always, right? On the other side, dietary zinc improves your dog's coat health and helps them to strengthen nails and paws. Usually, zinc can be found in meat such as lamb, tuna, turkey, etc. If your dog prefers vegetables and fruits, you can choose some raw carrots, apples, and sweet potatoes; they also can give your dog some dietary zinc. Consider feeding your dog more of the foods we discussed to strengthen your dog's paws before running.
2. You want to condition your dog's paws by walking long before running. Would go on varied but long walks to toughen your dog's paws up be the cheapest and easiest way to protect your dog's paws when running? Mostly proper training is required before you plan to set out on the run for your dog. Besides, consider treating your dog to an athlete without a difference because these long-period walks do not need to be challenging. Letting your dog go with no weighted backpacks or running is very important. To make your dog's feet become conditioned to handle them well gradually, you may want your route to include a variety of surfaces. For example, you could walk on rocky terrain, pavement, grass, sand, or snow.
3. You want to avoid your dog running on extremely hot or cold pavement. You should avoid going out on super hot or super chill days where the pavement is scorching or freezing because that should be the best paw protection for dogs when running. You need to know that your dog was not wearing protective dog shoes like you while running, just like the equivalent of bare human feet, if you can imagine. If you can not handle the heat or chill barefoot, so does your beloved dog, you know? You can touch the pavement with the back of your bare hand before your dog is going to run on. It's a good test that I've ever tried. If you can't hold your hand on the pavement, your dog is about to run on for at least 5 seconds; then you may need to consider if the surface is too hot or too cold for your dog's paws.
4. You want to put external equipment on your dog's paw pads. So many dog paw products you can choose for your dog, like paw socks, dog sneakers, and dog paw protection pads, etc.. are not suitable for all breeds of dog, but these are good for your dog's paws when running if your dog would love to try them on. Some products, like dog boots could add a thick layer of sturdy materials like rubber or plastic between the ground and your dog's paws. Those are one of the best paw protection for dogs that I have ever put on my dog's paws when he wants to go out. Also if your not dog has some paw injuries such as cuts, splits, and cracks, those dog paw protection could ideally help your dog walk normally outside. On the other hand, dog paw pad protection is also an excellent option for protecting your dog from harsh conditions, such as burning pavement and snow. And this is a picture of high-quality dog paw grips called loobani dog paw pad protection, which my dog loves the most…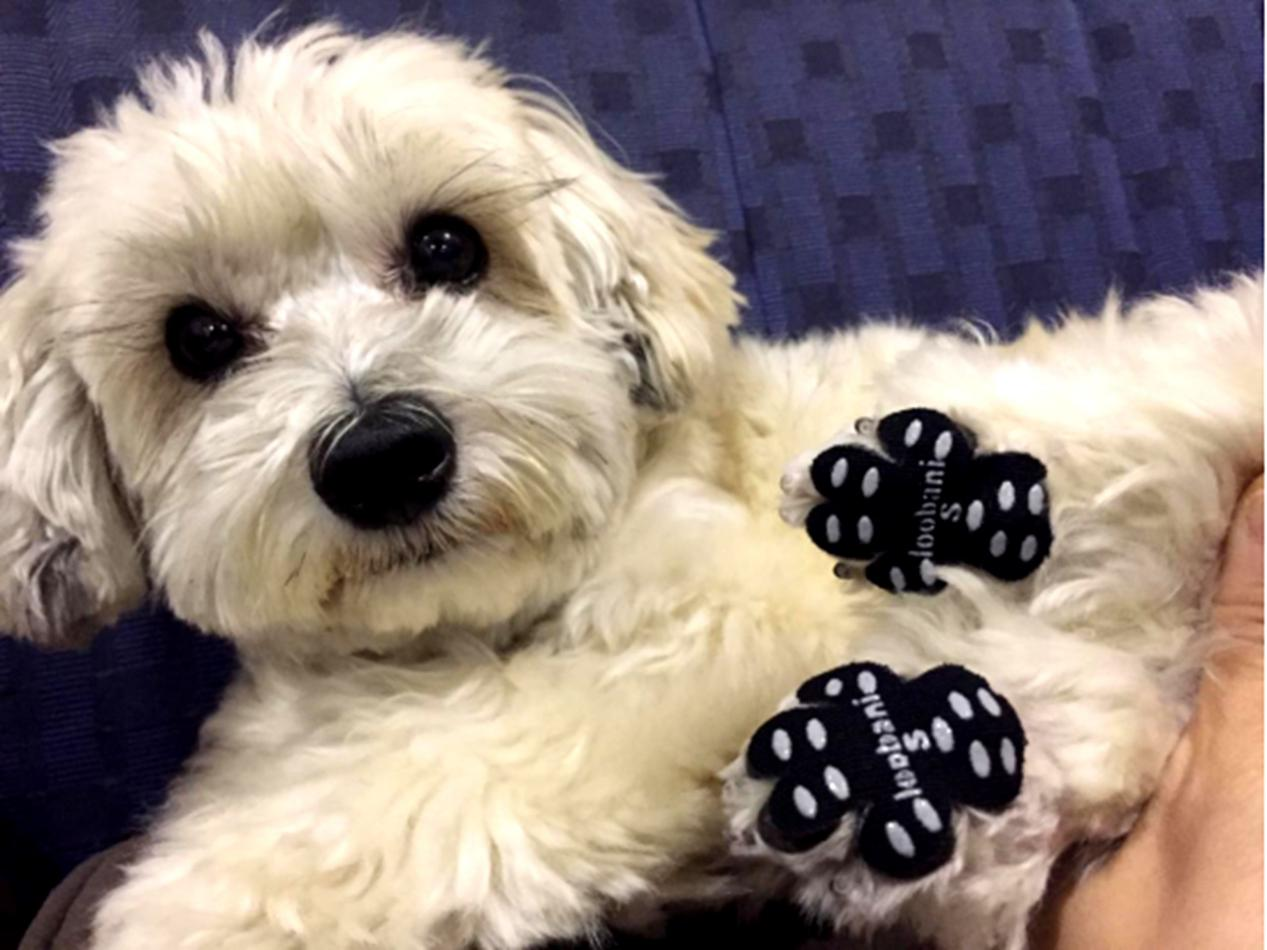 5. You want to use a dog paw protection wax recipe. You can try the dog paw protection wax if your dog is comfortable with something sticky on their paw pads. The best paw protection wax for dogs is usually the most common one you can see daily. Why said so? Once upon a time, dog paw protection DIY is trendy among us dog-lover & dog-owner. Because using paw wax is a super-easy way to protect your dog's paw while running, it is easy to apply on your dog's paws, creating a barrier between your dog's feet. Especially when the pavement your dog is about to run on is full of elements like ice, salt, dirt, rough surfaces, etc. The most important part is those dog paw protectants can also protect your dog's paw pads when running somehow.
6. You want to Hydration and Rest your dog. In addition to physical paw protection measures, proper hydration and rest are vital to paw protection for dogs during runs. Adequate hydration and regular rest breaks allow paw recovery and help prevent overexertion and injuries. Bring water during your runs and offer frequent water breaks to hydrate your dog. Check for signs of dehydration, such as excessive panting, dry nose or gums, and lethargy. Encourage your dog to drink water during breaks to replenish their fluids and prevent overheating. During long runs, it's crucial to incorporate regular rest breaks to allow your dog's paws to recover. Continuous running without breaks can strain their paws excessively and lead to discomfort or injuries. Find shaded areas or grassy spots where your dog can take a break and rest their paws. Use this time to check their paw pads for any signs of irritation or injuries.
In summary, Our dogs have strong paw pads naturally built to keep them safe when walking or even running barefoot. Remember to make sure your dog's paws were his or her nails trimmed and well-groomed to prevent any kinds of dog paw problems that may happen to your dog. If your dog is a running fanatic, you may need to pay more effort to protect your dog's paws when running. Good luck!
Subscribe us to get the latest pet blogs, news, reviews & special deals.