Artificial grass for dog potty has become increasingly popular among pet owners as a low-maintenance and aesthetically pleasing alternative to natural grass. However, one concern that arises when it comes to artificial grass and dogs is the issue of urine. In this blog post, we will delve into the effects of dog urine on artificial grass and provide valuable tips for dog owners to navigate this challenge effectively.
Artificial grass for dog potty has recently gained significant popularity among pet owners. Its realistic appearance, durability, and ability to withstand heavy use make it an appealing choice for creating a pet-friendly outdoor space. However, understanding the implications of dogs peeing on artificial grass is crucial to maintaining longevity and appearance.
This blog post aims to shed light on the potential consequences of dog urine on artificial grass and offer practical solutions to mitigate any adverse effects. By understanding how dog urine can impact artificial grass and implementing proper maintenance strategies, dog owners can ensure that their artificial lawns remain in optimal condition for years.
What Is Artificial Grass?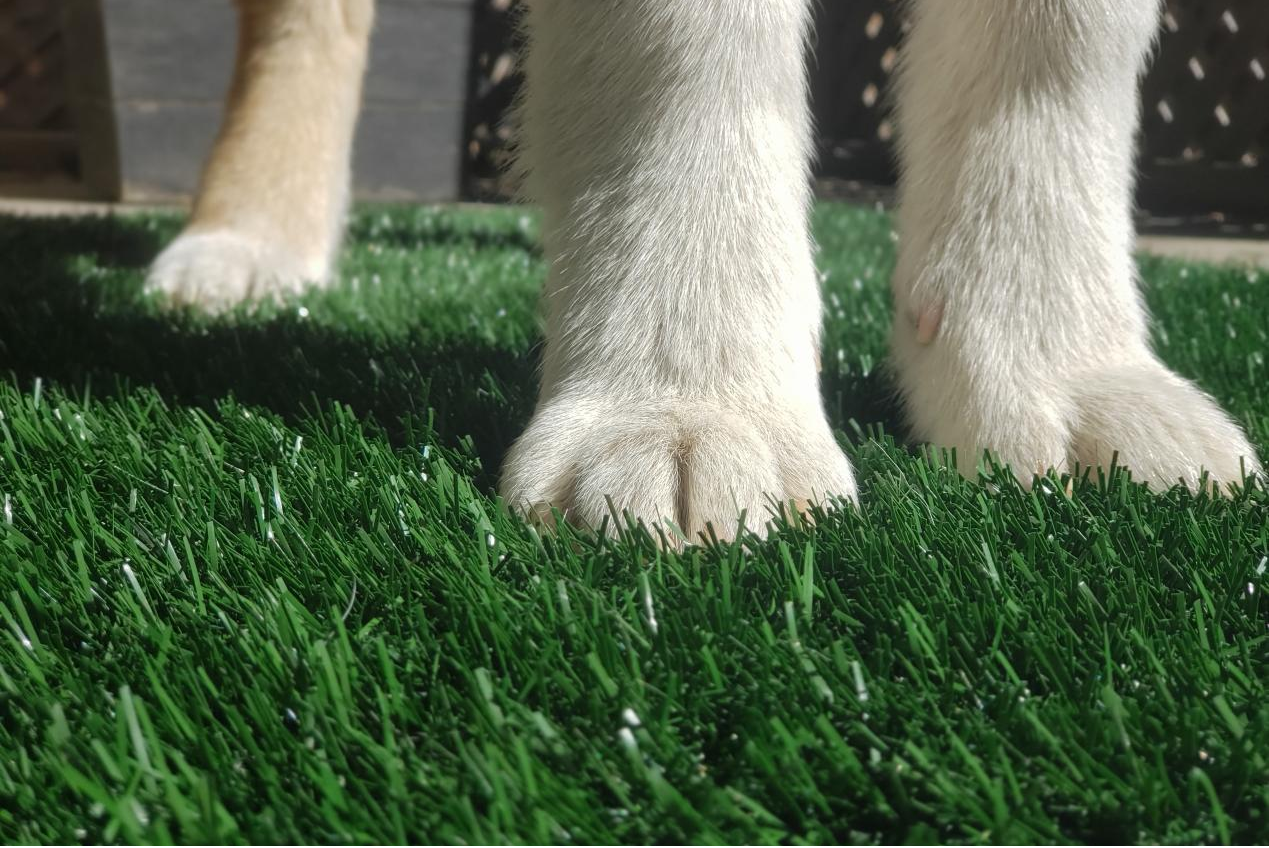 Artificial grass, or synthetic turf, is a manufactured surface that resembles natural grass. It is typically made from synthetic fibers, such as polyethylene or polypropylene, which are resistant to UV radiation, weather conditions, and wear and tear. Artificial grass offers several advantages for dog owners, including reduced maintenance, no need for watering or fertilizing, and a pet-friendly surface resistant to digging.
Artificial grass has multiple layers, including a backing material, drainage system, and infill. The backing material provides stability and strength to the grass blades, while the drainage system allows water and liquids to pass through easily. The infill, usually made of silica sand or rubber granules, adds weight, stability, and cushioning to the artificial grass.
Artificial grass is engineered to be highly durable, capable of withstanding heavy foot traffic and the playful antics of pets. However, dog urine can pose particular challenges to the longevity and aesthetics of artificial grass if not correctly managed.
To ensure the longevity of artificial grass, proper maintenance is essential. Regular brushing, debris removal, and occasional rinsing help keep the grass blades upright and prevent matting. Additionally, pet waste should be promptly removed to maintain a clean and odor-free environment. By following a consistent maintenance routine, dog owners can maximize their artificial grass's lifespan and visual appeal.
What Effect Does Dog Urine Have on Artificial Grass?
Dog urine contains various compounds, including urea and nitrogen, potentially impacting artificial grass. When dogs pee on artificial grass, the urine can penetrate the grass blades and contact the underlying layers. Understanding the effects of dog urine is crucial for dog owners to take appropriate measures to mitigate any potential damage.
One of the primary concerns when dogs pee on artificial grass, is the possibility of discoloration. The high nitrogen content in dog urine can lead to yellow or brown spots on the grass surface. Additionally, if not properly managed, the accumulation of urine can result in unpleasant odors that linger in the area.
Dog urine can also affect the infill materials used in artificial grass. Over time, the urine can break down the infill, leading to its compaction or displacement. This can result in a less even and comfortable surface for both pets and humans. Understanding the potential consequences can help dog owners take proactive measures to minimize the impact on the infill materials.
Another aspect to consider when dogs pee on artificial grass is the risk of bacteria buildup and hygiene concerns. If the urine is not promptly cleaned or there are issues with proper drainage, bacteria growth can occur. This can create an unhygienic environment and potentially pose health risks to pets and humans. Implementing appropriate cleaning and maintenance practices is vital to ensure a safe and clean outdoor space for everyone.
Tips for Preventing Damage
Provide practical tips for dog owners to minimize damage caused by dog urine
Minimizing the damage caused by dog urine on artificial grass is possible with a few simple strategies. Firstly, encourage your dog to drink plenty of water to dilute the urine. This can help reduce the nitrogen concentration and minimize the chances of discoloration. Additionally, consider scheduling regular bathroom breaks for your dog to prevent excessive urine accumulation in one spot.
Suggest regular watering and rinsing routines for the artificial grass
Regularly watering and rinsing your artificial grass can help dilute and flush away residual urine. This practice is beneficial in areas with limited rainfall or for pet owners in hot climates. You can maintain a fresher, cleaner surface by ensuring proper hydration and rinsing.
The benefits of using certain pet-friendly artificial grass products
When selecting artificial grass for your pet-friendly outdoor space, consider products specifically designed to resist the adverse effects of dog urine. Some artificial grass options feature advanced technologies that mitigate discoloration and odor issues caused by urine. These products are often resistant to staining and provide enhanced drainage capabilities.
Recommend training methods to encourage dogs to urinate in designated areas
Training your dog to urinate in designated areas can benefit the dog and the artificial grass. Consistency and positive reinforcement are essential to successfully establishing these habits. Designate a specific area in your yard for your dog's bathroom needs and reward them when they use that area. This helps concentrate urine in one spot and minimizes the impact on the rest of the artificial grass.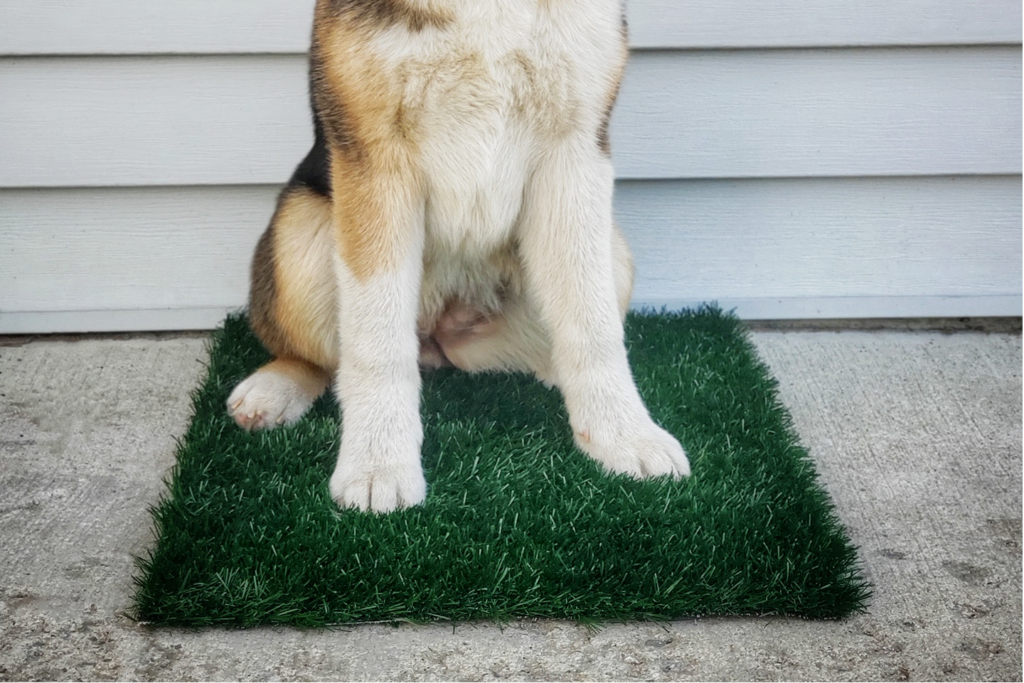 Explain the importance of regular cleaning and maintenance for artificial grass
Regular cleaning and maintenance are vital to keep your artificial grass in top condition. It helps prevent the buildup of dirt, debris, and bacteria, ultimately preserving the appearance and hygiene of the surface. By incorporating a cleaning routine into your maintenance plan, you can ensure the longevity and enjoyment of your artificial grass.
Provide step-by-step instructions for cleaning dog urine from artificial grass
When cleaning dog urine from artificial grass, acting promptly is essential. Start by removing solid waste with a scooper or plastic bag. Next, thoroughly rinse the affected area with water to dilute the urine. Use mild soap and water for more stubborn stains or odors, ensuring proper rinsing afterward. Avoid harsh chemicals or bleach, which can damage the artificial grass fibers.
Highlight the significance of proper disinfection methods and products
Maintaining proper hygiene is crucial for a pet-friendly environment. Regularly disinfecting your artificial grass can help eliminate bacteria and minimize the risk of unpleasant odors. Choose pet-safe disinfectants specifically designed for artificial grass and follow the manufacturer's instructions for application. Regular disinfection will provide a clean and safe outdoor space for your pets and family.
Mention additional maintenance tips to keep artificial grass in top condition
In addition to cleaning, there are a few extra maintenance tips to keep your artificial grass looking its best. Periodically brushing the grass blades with a stiff brush helps to keep them upright and prevent matting. Remove any debris, such as leaves or twigs that may accumulate on the surface. Also, inspect the drainage system to ensure it remains clear and functional. By implementing these additional maintenance practices, you can maintain the pristine condition of your artificial grass.
Discuss alternative solutions for dog owners with persistent urine issues
For dog owners facing persistent urine issues on their artificial grass, there are alternative solutions to consider. One option is to train your dog to use an indoor or outdoor pet potty system designed explicitly for urine collection. These systems often come with artificial grass or absorbent pads, providing a designated area for your dog's bathroom needs. This approach can help minimize the impact on artificial grass while maintaining cleanliness indoors or in a specific section of your yard.
Explore the use of urine-resistant artificial grass or specific infill materials
To address urine-related challenges, some manufacturers offer urine-resistant artificial grass options or infill materials designed to minimize the effects of dog urine. These products often feature specialized coatings or additives that prevent discoloration and mitigate odor issues. Exploring these alternatives may provide dog owners with increased peace of mind and reduce the maintenance required to keep the artificial grass in optimal condition.
Mention the option of using natural grass patches or designated pee areas for dogs
Another alternative for dog owners concerned about urine on artificial grass is to create natural grass patches or designated pee areas within their outdoor space. This allows dogs to have a separate room where natural grass can absorb urine, reducing the impact on the artificial grass. By providing dogs with an appropriate space to relieve themselves, you can minimize the potential damage caused by urine while maintaining the benefits of artificial grass for the rest of your yard.
| | |
| --- | --- |
| Strategy | Benefits |
| Encourage drinking plenty of water | Dilutes the urine, reducing nitrogen concentration |
| Use pet-friendly artificial grass products | Mitigates discoloration and odor issues |
| Train dogs to urinate in designated areas | Concentrates urine in one spot, minimizing the impact |
| Regular cleaning and maintenance | Prevents the buildup of dirt, debris, and bacteria |
| Use pet-safe disinfectants | Eliminates bacteria and unpleasant odors |
| Periodic brushing of grass blades | It keeps the grass blades upright and prevents matting |
| Remove debris from the surface | Maintains a clean and tidy appearance |
| Inspect and ensure proper drainage | Prevents water and urine accumulation, promoting good drainage |
| Consider alternative solutions | Provides options for persistent urine issues |
| Explore urine-resistant artificial grass options | Reduces the effects of dog urine on artificial grass |
| Create natural grass patches or designated pee areas | Minimizes potential damage by providing separate spaces for urine |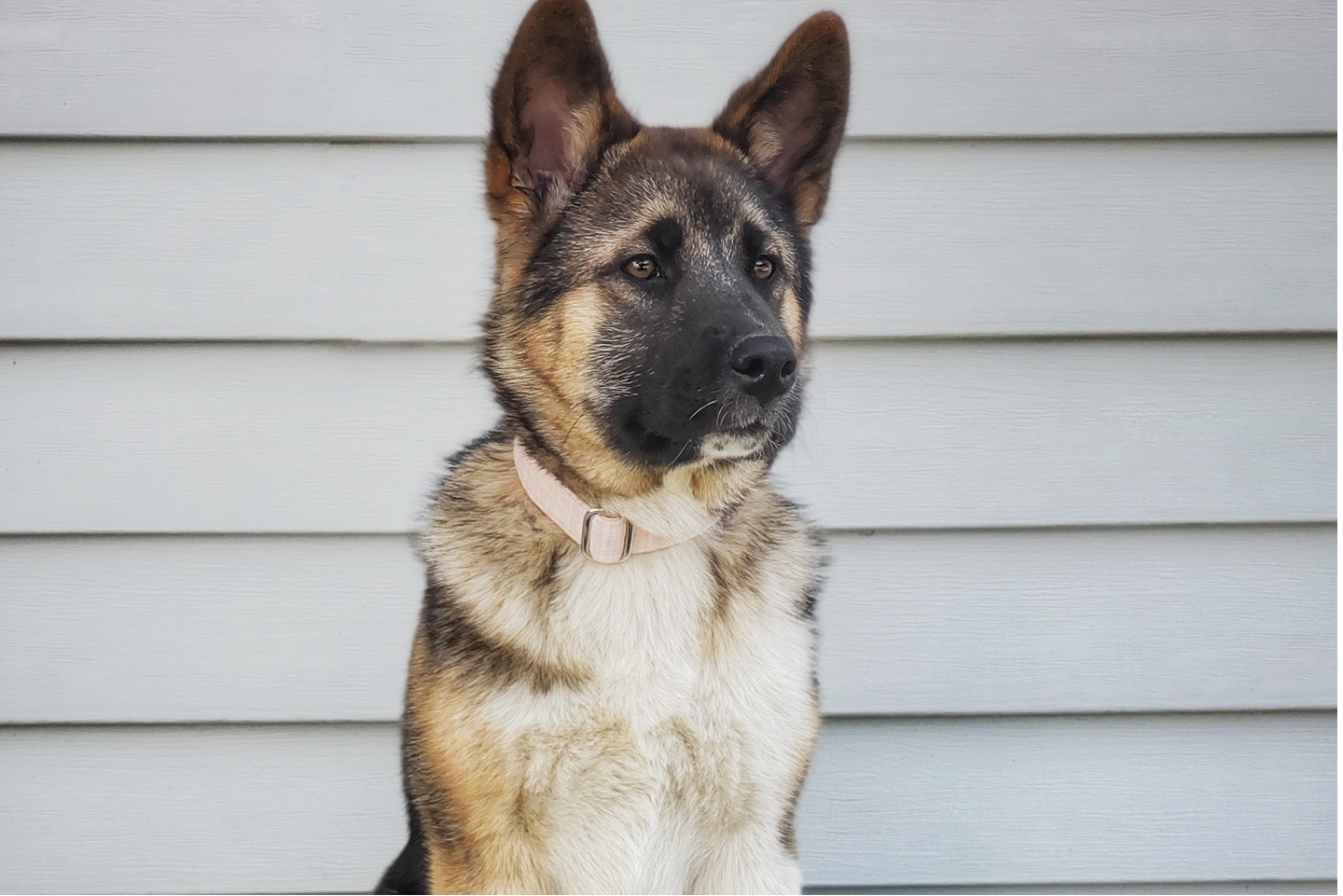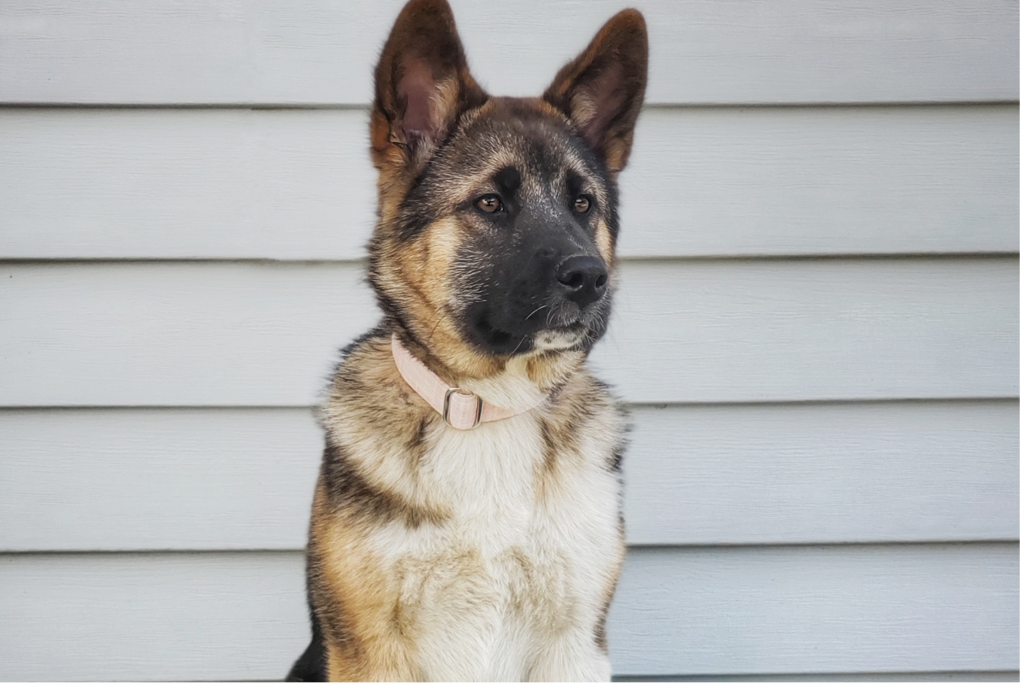 Would dogs like artificial grass?
Usually, a dog could get used to the dog toilet training grass in the short term because a dog loves comfort just as much as we humans.
Would dogs chew the artificial grass?
Naturally, a dog loves to chew and dig it whenever he or she likes. So, when your dog was using the dog synthetic grass pee pads, this may happen up to some points. But you can do the prevention at the very first point, like choosing artificial dog potty grass with high quality, especially without organic smells, which may be tempted your dog to chew and dig. And it would be best to tell your dog not to chew or dig anymore the first time he or she does that to make things right.
Can dogs destroy artificial grass?
It would be best to ensure that the edges of the artificial dog grass pad can not be easily pulled out of the whole piece of grass pee pad; in that case, your dog may not be able to destroy it as he or she wishes. Furthermore, you should do the choosing job well; make sure the dog potty grass you chose for your dog should be hard-wearing and pet-friendly. Usually, due to the synthetic materials, a dog would not that love to dig it up so much.
Would dogs eat the artificial grass?
An artificial grass potty pad for a dog should be ideal because a dog may do everything he or she usually does without damaging the lawns in your garden. You can tell if, with natural real grass, a dog would love to dig in the dirt to create some bare spots which must need to be reseeded constantly, and rolling and playing may cause different types of lawn debris or some grass clippings may stick to a dog's body, which may lead a lousy guide to him or her to eat the grass.
Is artificial grass toxic to pets?
It is usually non-toxic, but there are always some exceptions you may need to avoid. Sometimes, some cats or dogs can not resist the urge to chew or lick the surface of the artificial grass simply, especially the one you just installed.
May dogs be allergic to artificial grass?
If you have a pet, regardless of whether a dog or a cat already got allergies, then installing the best dog pee grass pad you chose for him or her outside to enclosure helps eliminate the exposure to allergens up to a point. If you do suffering something like that, worth a try. It is different from the natural real grass; the indoor grass pee pad for dogs provides a suitable area for many pets, including cats and dogs. So you can inspect allergies with a veterinarian before getting a piece of artificial grass for your beloved pet to ensure everything is fine.
What is the best artificial grass for dogs?
You know the answers can be diverse because that is up to your situation. You can consult the veterinarian about your dog's status if he or she is suitable for the artificial grass. Alternatively, you can try the artificial grass you can reach on the market to see if your dog is comfortable with it. The best for your dog is the best. And you can take a look at the LOOBANI artificial grass pee pads,
In conclusion, protecting your artificial grass from the effects of dog urine requires proactive measures. By implementing strategies such as dilution, regular maintenance, and prompt cleaning, you can minimize the potential damage and extend the lifespan of your artificial grass. Taking preventive actions will help preserve the aesthetics and functionality of your outdoor space.
While dog urine can present challenges for artificial grass, it shouldn't discourage pet owners from enjoying its numerous benefits. Artificial grass provides a pet-friendly and low-maintenance alternative to natural grass. By being proactive, incorporating proper maintenance routines, and considering alternative solutions when necessary, dog owners can balance a beautiful, pet-friendly yard and the needs of their furry companions.
Join Our Exclusive Dog Care Community and Stay Informed!