Summer is a wonderful season we all like because we can enjoy the sunshine and beaches with a nice vibe. Take steps to protect your pet when the temps soar. Whether you take them for a walk down the street, just out in the yard to play, or a ride in the car… You know the heat can be hard on your dog. Sometimes we also love to take our dogs to the sea with us that we can spend more time together in such a great season. Maybe you will face some situations like your dog's feet may hurt walking on such hard ground or salty beachside.
I bet you just thought about dog paw pad protection before, maybe you've tried the dog paw protection cream or dog paw protection spray and so on… If you are also a pet-lover like me, you may need to think about the dog pad protection outside, especially in such heat summer right? Don't worry if you are already here because we are going to share some useful tips with you guys today. Let's check these out now!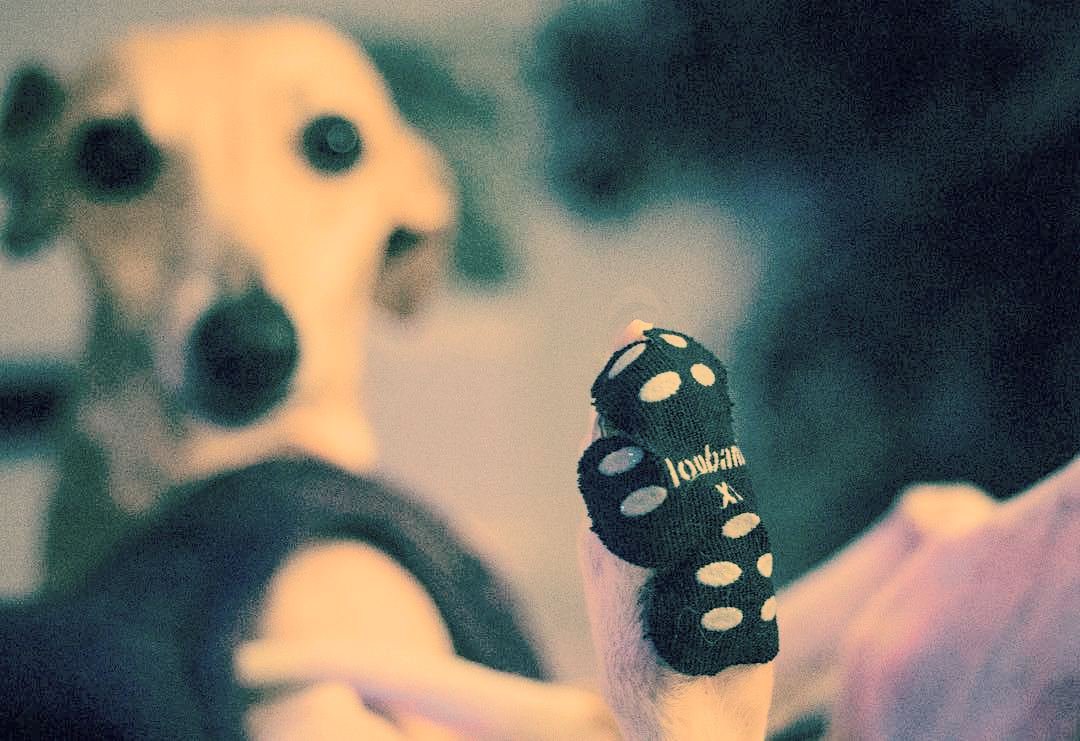 How to protect dogs' paws?
It's important to make sure to check their paws regularly. Just try your best to give them proper care if they do get injured, especially if their paws. 
You want to try paw protection on your dog.If your dog is comfortable with putting up with having something on his or her paws then you can take a shot with booties in the summer. Try them on your dog before taking him or her out in areas where your dog may walk on hot concrete or other hot surfaces. For example, have you ever think about some dog foot booties? Booties are also a good choice for your dog if you're taking your dog for a long-distance hike. They'll protect its paws from cuts and scrapes. And dog feet protectors are also a nice choice like loobani dog paw pad protection was working pretty well as dog paw covers for my puppy.
You want to keep your dog on cooler surfaces regardless of where you walk your dog in the summer.If you do take your dog outside during hot weather, I think you should double-check if he or she is walking on grass or other cooler surfaces. Keeping your dog on vegetation may help your dog avoid burned pads somehow. One more method is to consider taking your dog for a walk on a bark or dirt path instead of a concrete path that can be heated easily in summer you know?
You want to check the temperature of surfaces before taking your dog outside every single time.It's important to protect your dog's paws from hot surfaces if the temperatures are high on summer days. I would highly recommend what to do is to go outside and touch the concrete before leading your dog onto those areas. Then your dog's paws will be fine on those areas if you can touch the concrete areas comfortably, right?
You want to be careful with every ground with different materials. Mostly the sand also can become so heated that it burns your dog's paws. Please be more cautious and test the temperature of the sand before you lead your dog onto it. Especially when you walk your dog on a beach in summer, you don't want to treat the burns on your dog's paw pads after the seaside walking, right?
You want to treat the burns on your dog's pads if something bad did happen after a summer outdoor walking. It's very important to treat them so they can heal properly and real quick if your dog's paw pads do get burned by the hot surfaces. If the burn they have is a very slight one then just soak the pad in cool water, apply a veterinary antibiotic after the paw pads dry off, and then bandage them up quickly. But they should be treated by a veterinarian if your dog's paw pads got burned severely.
You want to clear the signs if your dog's paw pads get hurts. You can check on Signs that your dog's pads have minor burns including if your dog was limping slightly. Walking and licking the pads with hesitance after a walk in the heat. However, the dog paw pads themselves still look normal even with a minor burn. Moreover, Severe burns can be identified by looking at the pads. Your dog may have areas that are discolored or blistered.
You want to walk your dog during the day when it is cooler. Just do it when the ground is the coolest if you want to walk your dog for a long walk on summer days. Like the early morning or long after sunset, would be better good timing to take your dogs for a joyful walk. Besides, walk your dog during the cooler temperatures if you want to protect your dog's paws because that may protect his or her paws from getting heat exhaustion or dehydration, etc.
You want to wipe down your dog's paws after he or she finished a daily walk outside. Once you have walked your dog onto the heated pavement, be sure to remove any dirt or water that has accumulated on your dog's paws. This move could help your dog to keep his or her paws healthy. You want to check your dog's paws between the toes for specks of dirt and sands, etc… Once you notice that your dog was limping during the walk, you got to make sure there are no particles such as crushed stones stuck to his or her paws. One more thing, wiping down the paws can also remove those external particles that can accumulate on the surface of your dog's pads.
You want to wash your dog's paws after they touched salt or some chemical kinds of stuff. Some of the hazards for your dog's paws like salt or chemical stuff that are used on roads and sidewalks. You need to make sure to clean your dog's paws after your dog spends a lot of time outside in those areas that may have some poisonous kinds of stuff on. If you think it is too troublesome maybe you can just rinse the pads simply with some warm water, and then dry your dog's paws off with a towel. Because salt and chemicals are dangerous for dogs. They could injure the surface of the dog paw pads, also can be ingested if your dog cleans its pads with his or her tongue.
You want to check your dog's paws if there's any damage regularly. It's important to keep an eye on the condition of your dog for protecting your dog's paws away from serious injuries. Should be inspecting your dog regularly for cracks, cuts, or punctures could help you catch problems before they become worse. You need to make sure you check on your dog's paws throughout the trip if you take your dog for a run or hike. And don't forget to let your dog rest as long as they look worn down out there.
The best paw protection for dogs in summer
Everyone is unique in this wonderful world, likewise our dogs. The so many methods of dog pad protection in summer but I'm pretty sure you can find your special one for your special dog. However, we did talk about some ways to protect dog paws from the heat in summer, like what should do to prevent your dog's paws from hurting, what to do after getting injuries…But the dog paw protection pads should be the best dog foot protection I've ever tried on my dog's feet. What about your solutions with "how to protect dogs' paws in hot weather"? If you are interested, we can go deeper with topics such as" how to protect dog paws from salt", "how to protect dog paws from hot pavement" or "how to protect dogs paws on concrete" ..next time?