LOOBANI Dog Paw Print Ornaments Kit
● Non toxic and safe paw print kit
● Fun to DIY with beloved dogs
● Great custom gift for pet lovers
● Hang on a Christmas tree as holiday ornament
● Personalized keepsake for your furry firend
Return Policy
Free Shipping
Warranty
Return Policy
We Strictly Follow Return & Exchange Policy, Guarantee Your Shopping Experience
Free Shipping
Warranty
Handmade DIY Gift For Pet Lovers
This pawprint ornament kit makes a great birthday or Christmas gift for anyone with a new puppy, dog, kitten, or cat. The pawprint ornament can display on the easel or wall or hang as a Christmas ornament. an ornament around the house.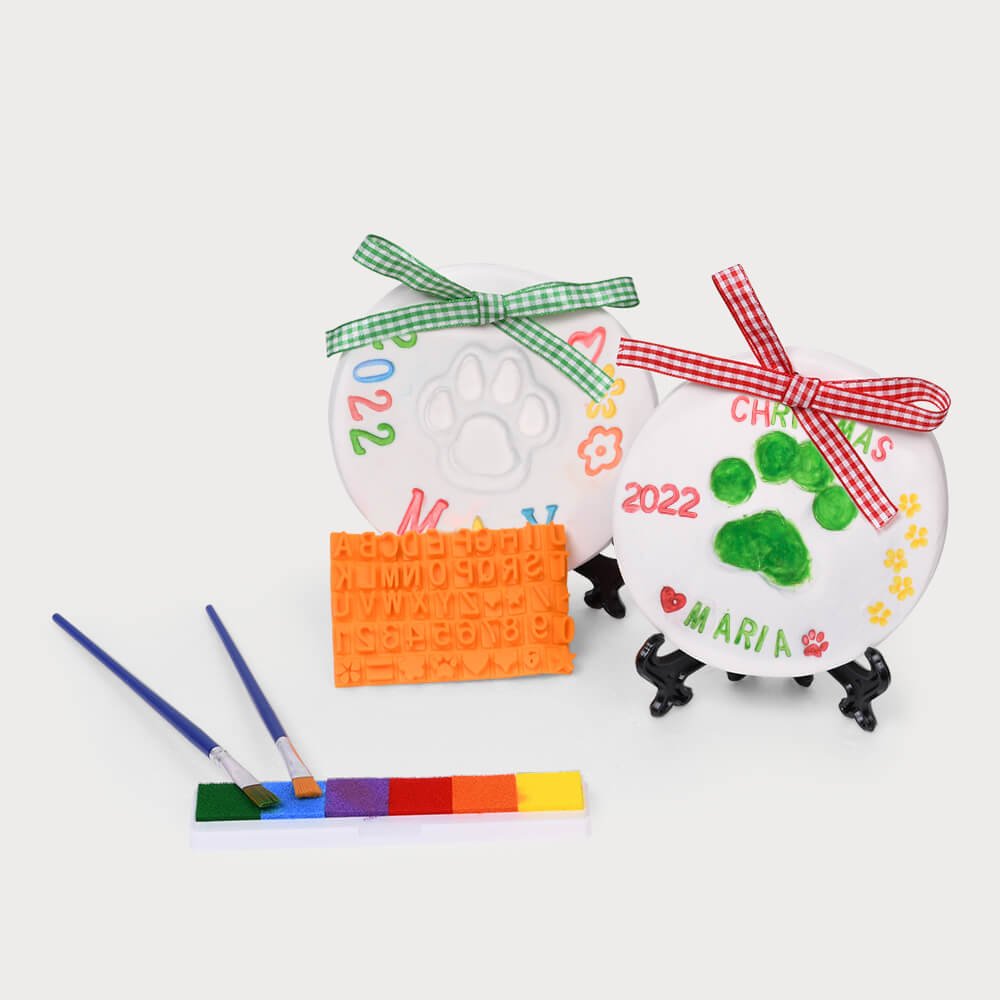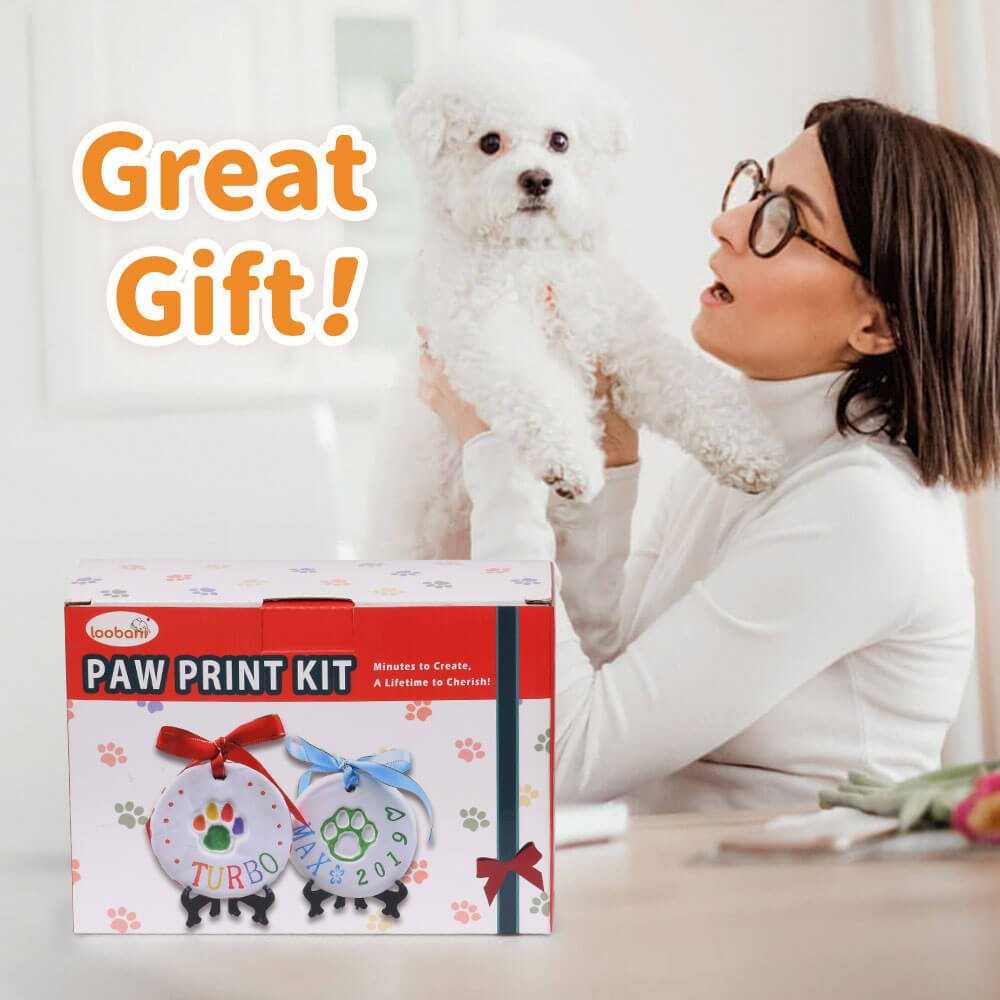 Special Custom Keepsake For Old Dogs
It is a great way to create a long-lasting memento for your furry older friend. We know how important are our furry friends in our lives. Save their Pet's Paw Prints and turn them into something beautiful to keep in your heart and home forever.
How To Make A Paw Print In Clay?
Step 1: Thoroughly knead it for a while, shape it into a ball and make it look smooth with no obvious cracks.
Step 2: Press the surface with a roller and ensure the clay area is enough to use the shaping ring.
Step 3: Use a circular cutter to cut the clay.
Step 4: Shave any hair around the paw pads and clean off your pet's paw so there is no excess dirt or material on it. Once your pet's paw is dry, slightly press the dog's cleaned paw.
Step 5: Suppose you want to customize your keepsake with the pet's name or memorial date. You can cut the letter molds, take the green, blue, purple, or red colors, and stamp them.
Step 6: Use the hole puncher to create the hole for the ribbons. Please don't drill in a rotating manner.
Step 7: Let dry for 3-5 days in a cool, non-sunny spot. Once the ornament is completely dry, use the paintbrushes to fill it.
Step 8: Done! Display the ornament on the easel stand or hang it with a ribbon, then celebrate your work of art for many years!
Buy It For Your Dog Today
Easy to use
Easy to use. Hardest part was to hold the cat long enough to get a print. lol
Stamping was easy. Painting was fun. :)
Great gift to make for someone!
Cutest ornament on the tree
Was very easy to use. The top is nice and smooth but the back has a few little wrinkles from laying. Takes a few days to dry but it will not be hard. Happy to have a remembrance of my fur baby. Would recommend to all.
Easy to make ornament
Great keepsake to do with pets and get to color the ornament.