Most of the time, dogs don't know they transmit germs to their owners. They lick their faces because it's fun and it feels good.
We all know that dog saliva has microbes in it. But did you know that these microbes can be harmful to humans? That's right – several pet diseases are transmitted to humans through infected saliva.
So, what diseases can you get from dog saliva? Read on to learn everything you need to know about the illnesses caused by dog saliva and how to protect yourself from them.
How to Prevent Diseases from Dog Saliva?
Dog diseases that transfer to humans are known as zoonotic disease. These include viral and bacterial infections and parasitic infestations. Dog saliva is a source of bacteria that can cause infections and diseases. Some of these germs can also transfer to humans through direct contact, air, or skin-to-skin contact.
1)Rabies
The biggest concern about dog saliva transferring germs to humans is rabies. Rabies is the zoonotic dog virus that affects the nervous system of mammals and can cause a fatal disease if untreated. The virus is spread through bites or scratches from an infected animal, usually a dog or cat.
Rabies is transmitted from animals to people. Dogs are the primary carriers of this virus, and it is the cause of common dog deaths. That is why dog owners must ensure that their pets are vaccinated yearly against rabies.
The virus attacks the brain and central nervous system, causing symptoms such as fever, headache, tiredness, irritability, and confusion. Rabies is fatal if left untreated.
The best way to protect yourself and your family from rabies are to avoid contact with animals that are known virus carriers. Dogs without shots around babies are unsafe. It includes stray dogs, wild animals, rodents, and bats. If you have been exposed to a potentially rabid animal, call your doctor immediately for treatment options.
2)Pasteurella
Pasteurella is a gram-negative organism often found in dogs' respiratory tracts. It is a bacterium that can cause respiratory disease in dogs, cats, and humans. It causes. Dog nose disease has been linked to various canine diseases, including bacteremia and septicemia. However, it can also be transmitted from dog to human. They live in the oral cavity, respiratory tract, and gastrointestinal tract of animals. Symptoms of this animal disease are coughing, distress, and abnormal breathing. 
Your dog's oral infection with Pasteurella could spread to you via saliva or vomit. A person can be infected by inhaling contaminated dust or droplets of saliva or nasal discharge from an infected animal.
3)Salmonella
Salmonella is one of the medical conditions of dogs that can transmit to humans. The bacteria can cause an infection in the small intestine of humans, causing diarrhea, fever, and abdominal cramps.
The transmission of salmonella between humans and dogs occurs when a dog licks its owner's face or hands. Salmonella is also found in the stool and vomit of infected dogs.
Salmonella infections are rare in healthy adults; however, children younger than five years old and older adults are at greater risk for developing symptoms such as diarrhea, fever, and abdominal cramps.
There are several ways to prevent the transmission of salmonella from your pet to you:
You can reduce your risk of getting salmonella by washing your hands thoroughly before touching any food or petting your dog or cat.
If you develop diarrhea after having contact with an infected animal, you must see a doctor as soon as possible to get proper treatment.
4)Brucellosis
Brucellosis is a disease caused by the bacterium Brucella, which can be found in dogs and other animals. It can also be transmitted to humans through contaminated feed, water, or contact with infected animals.
The bacteria in the dog's mouth can also be transmitted to humans through respiratory secretions or contaminated objects like food and clothing if a person is bitten or scratched by an infected dog.
You should also avoid kissing your pet and making contact with its saliva or mucus during grooming sessions.
5)Campylobacter
Campylobacter is a prevalent bacterial disease that is transmitted from dogs to humans. This disease can also transmit by contaminated food or water.
In humans, campylobacteriosis usually begins with non-specific symptoms such as fever, diarrhea, and abdominal cramps lasting from a few days to more than two weeks. The disease is often associated with gastroenteritis (diarrhea) and vomiting. More severe complications may occur in immunocompromised patients.
6)Coxiella burnetii
As it is known, Coxiella burnetii is a pathogen that causes Q fever. It can be transmitted from dogs to humans. As dog saliva contains many infectious agents, washing your hands well with soap and water after petting dogs and cats is essential. Ticks can also transmit the disease from dog to human.
Q fever is an infection that mainly affects the respiratory tract and nervous system. It can cause pneumonia, meningitis, and encephalitis in humans who have not been vaccinated against it. You can prevent Q fever by avoiding contact with sick animals and their saliva.
The most common symptoms of Q fever include fever, fatigue, nausea, diarrhea, and chills. If exposed to this disease, you should seek medical attention immediately so your doctor can prescribe antibiotics to treat any symptoms you may have and prevent complications from developing further down the line.
7)Capnocytophaga
The Capnocytophaga bacterium is a Gram-negative bacterium in the oral cavity of humans and animals. The bacteria are the leading cause of sepsis in dogs and cats.
Capnocytophaga can be transmitted from dog saliva to humans. It causes an infection in humans leading to fever and headache. Capnocytophaga infections are prevented through good oral hygiene and regular checkups at the vet clinic.
How to treat dog dental disease at home
You can do a few things at home to help treat dental disease in your dog. You should brush your furry friend's teeth on a regular basis with a dog-specific toothbrush and toothpaste. You can also give them Dog Toothbrush Toy and Dog Molar Toothbrush Chew Toy to help reduce plaque and tartar buildup. Finally, ensure they get plenty of water to keep their mouth healthy and hydrated.
You can prevent the infection by washing your hands after touching an infected animal or its environment, especially if the animal touched your face. The disease can treat with antibiotics.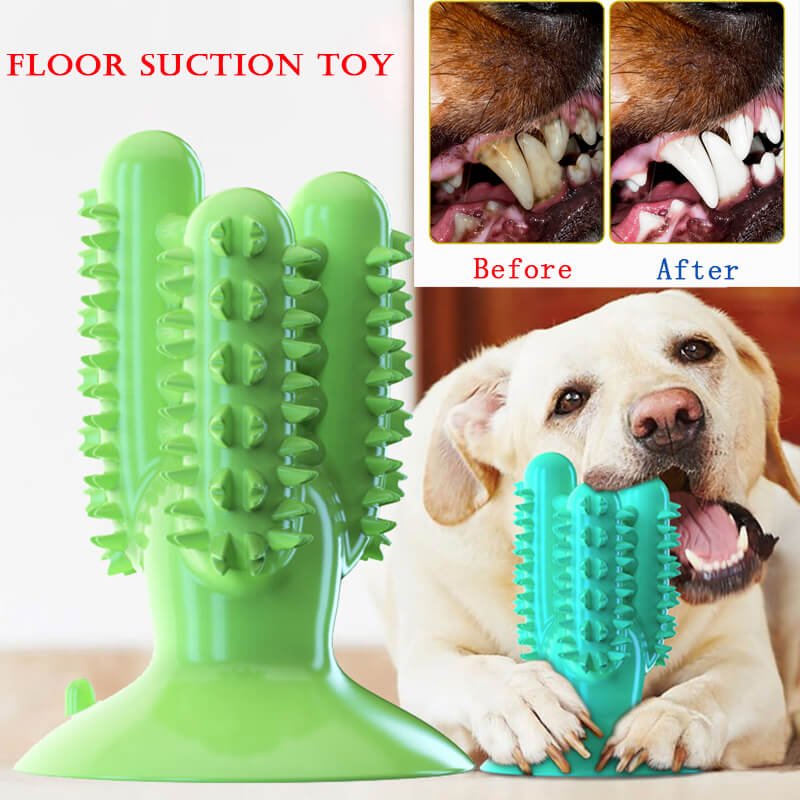 8)Leptospira
Leptospirosis is a zoonotic disease that affects animals and humans. It is a severe disease documented in several states and countries. Leptospirosis is considered a significant public health problem in some parts of the world. Leptospirosis can transmit between dogs and humans by direct contact with infected dogs' saliva.
What is a kidney disease in dogs?
Leptospirosis is a bacterial infection that can cause severe kidney disease in dogs. It's caused by pathogenic bacteria spread through animal urine and feces. The bacteria are also found in the environment and can contaminate food, water, and other surfaces. Leptospirosis can cause severe illnesses such as meningitis or kidney failure in people with weak immune systems.
Signs of kidney disease in dogs
There are a few signs that may point to kidney disease in dogs. These include increased thirst and urination, weight loss, decreased appetite, and lethargy. If you notice any of these signs in your dog, you must take them to the vet for a checkup. Kidney disease can be challenging to treat, so it's essential to catch it early.
Serum Biochemical Alterations in Chronic kidney disease in dogs
| | | |
| --- | --- | --- |
| Parameter (mg/dl) | Kidney Disease | Normal |
| BUN | 237 | 13.6 |
| Serum Creatinine | 7.31 | 0.95 |
| Total protein | 5.0 | 5.31 |
| Albumin | 3.20 | 3.87 |
| Calcium | 8.65 | 7.4 |
| Glucose | 67.80 | 91 |
| Triglyceride | 92.72 | 46 |
| Phosphorus | 8.5 | 4.2 |
| Cholesterol | 218.6 | 198 |
What can I give my dog with kidney disease?
There are many different types of kidney disease in dogs. Some can be treated with medications, while others are more serious and require a trip to the vet. You can help your pet by ensuring they get the proper nutrition and hydration.
What not to feed dogs with kidney disease?
You should avoid feeding your dog high salt (sodium) and fat diets. Instead, feed your dog a good quality commercial dog food that contains low salt. Use Pet Feeder Dispenser with Voice Recorder to make the food alluring for your pet. 
How do you make homemade dog food for kidney disease?
You can make homemade dog food for kidney disease by combining potato and eggs or potato and chicken. Mix all of the ingredients and serve. This diet is high in protein and low in sodium, which is ideal for dogs with kidney disease.
How to treat kidney disease in dogs
The treatment of Leptospirosis in dogs is antibiotics and fluid therapy. The main goal is to control the infection and prevent further damage to the kidney. Make sure they are getting plenty of rest and fluid intake. You can also give them supplements to help boost their immune system. Finally, keep their environment clean and free from contaminated water sources.
If your dog has infection symptoms of kidney disease, you need to take him to a veterinarian immediately. The sooner he gets treatment, the better his chances of surviving Leptospirosis.
You can prevent Leptospirosis by washing your hands thoroughly with soap and water after contacting animals or their urine or feces.
9)E. coli 
E. coli is a type of bacteria in many places, including the soil, water, and food supply. But it's most commonly found in the intestines of humans and animals. 
When E. coli is ingested by humans or animals, it can cause severe diarrhea, leading to dehydration, cramps, vomiting, and even death if left untreated.
If dog saliva is contaminated with fecal material, it can transmit the disease to humans. You should first wash your hands thoroughly with soap and water after handling your dog's saliva. Please make sure to avoid touching your eyes, nose, and mouth with dog feces contaminated hands.
10)Helicobacter pylori 
Helicobacter is a bacterium that can cause stomach ulcers and chronic gastritis. This bacterium can be transmitted from dog saliva to humans.
The bacteria can be transmitted by direct contact with the mouth, nose, or eyes. The infection is usually transmitted through the oral cavity of dogs, but this can also occur when an infected dog eats something contaminated with H pylori, such as food or water.
Dogs will permanently shed H pylori in their saliva for at least three months after they have been infected with the disease. You must practice good hygiene by washing your hands regularly and avoiding contact with sick dogs or their saliva.
How to cure a dog from Helicobacter pylori? First, make sure they are eating fibrous food like pumpkin. You can also give your furry friend probiotics, which will help to restore the healthy bacteria in their gut. Finally, you can give them antibiotics to kill the Helicobacter pylori bacteria.
11)Giardia
Dogs can pass several diseases that can transmit to humans, but this is especially true of Giardiasis. This protozoan is common in dogs, especially those who live in areas with poor sanitation. The disease can be passed from dog to dog and from dog to human. It is most commonly spread through the feces of an infected dog, but it can be contracted by drinking water or eating food left out for too long without being cleaned properly.
Giardia is a severe disease. It can cause symptoms like diarrhea and vomiting if left untreated for long enough. If you have been exposed to giardia, getting tested for the parasite and checking for medical aid is essential.
12)Dipylidium caninum
Dipylidium caninum is a common tapeworm that can infect dogs and humans. The tapeworm has proglottids (sections) that make up its body. Each proglottid is capable of producing eggs. If left untreated, the tapeworm can grow up to 15 cm long and cause serious health problems.
It can transmit to humans through the ingestion of infected dog fleas or from dog saliva. Dipylidium caninum develops inside the intestinal wall. The tapeworm absorbs the nutrients it needs to grow by attaching itself to the lining of the intestine. The worms are very thin and translucent and may be mistaken for a worm in a piece of thread.
Symptoms of Dipylidium caninum infection in humans include abdominal pain, nausea, vomiting, diarrhea, and weight loss. In severe cases, tapeworms can cause anemia and block the intestine. Treatment for Dipylidium caninum infection is typical with oral medication.
The disease can spread through contact with infected saliva, so pet owners should take precautions to prevent their pets from licking them.
13)Heart Worm
A human can get heartworm from a dog, but it's infrequent. Some experts believe that it is tentatively possible for humans to contract heartworm from dog saliva, but the chances are very slim. If you are concerned about this, it is best to consult a medical professional.
Many different types of heart disease can affect dogs. The most common type of heart disease in dogs is congestive heart failure, which occurs when the heart cannot pump blood efficiently. Other types of heart disease include valve disease, arrhythmias, and cardiomyopathies.
Stages of Heart Disease in Dogs
| | | | |
| --- | --- | --- | --- |
| 1st  | 2nd  | 3rd  | 4th  |
| Canines at high risk,without murmur or structure abnormality | Heart Murmurs | Structure Abnormality | Clinical Signs of Heart Failure |
Common signs of heart disease include coughing, difficulty breathing, exercise intolerance, and collapse.
Heart diseases in dogs can diagnose through various tests, including x-rays, ultrasounds, and blood tests. Heart disease in dogs cure will vary depending on the type of heart disease present but may include medication, surgery, or specialized diets.
The best dog food for dogs with heart disease should be high in quality and nutritious, as this will help support your dog's overall health. Additionally, it is essential to select a Pet Feeder with Smart WiFi App Control that will check and balance the food consumption. Put the food in low sodium and fat feeder, as these can contribute to heart disease. 
If you notice any of these symptoms in your dog, you must take them to the vet for diagnosis and treatment.
How to Protect Against Diseases from Dog Saliva?
Vaccinate your dog:
Ensure your dog is current on all necessary vaccinations, including rabies and leptospirosis.
Practice good oral hygiene:
Regularly brush your dog's teeth and schedule routine dental check-ups to maintain oral health.
Prevent bites and scratches:
Properly train and socialize your dog to minimize aggressive behavior and prevent injuries.
Clean wounds promptly:
If you or anyone in your family sustains a dog bite or scratch, clean the wound thoroughly and seek medical attention if necessary.
Wash hands regularly:
After interacting with dogs or cleaning up after them, wash your hands with soap and water.
By ensuring your dog's health, practicing good hygiene, and promoting responsible pet ownership, you can create a safe and healthy environment for your dog and your family. Consult a veterinarian for specific advice and guidance tailored to your dog's needs.
Frequently Asked Questions
Yes, cats can make you sick. They can carry diseases transmitted to humans, such as toxoplasmosis and cat scratch disease. So, it's essential to practice good hygiene around cats, such as washing your hands after petting them. If you're immunocompromised or have a weakened immune system, taking precautions is essential, as you may be more susceptible to infections.
What diseases can you get from a dog?
You can get many diseases from a dog, such as rabies, salmonellosis, and Giardiasis. Luckily, these diseases are preventable with vaccinations and deworming, so it is essential to ensure your dog is up to date on their shots. You can also avoid these diseases by not letting your dog lick your face or drink from your cup.
Can animals get you sick?
Yes, animals can get you sick. They can carry diseases they picked up from other animals or contaminated food or water. Some of these diseases, are zoonotic. So it's essential to be careful around animals, especially wild ones.
Can dogs give you a cold?
No scientific evidence supports the claim that dogs can give you a cold. Most respiratory illnesses are caused by viruses, which cannot be transmitted from dogs to humans. Therefore, it is improbable that your dog caused your cold.
Can I get sick from a cat?
Yes, you can get sick from a cat. Cats can transmit several diseases to humans, including toxoplasmosis. These diseases can cause symptoms like fever, diarrhea, and vomiting. In some cases, they can be fatal. Therefore, taking precautions is essential to avoid getting sick from a cat. For example, you should wash your hands after handling a cat and avoid contact with a cat's saliva or feces.
Can your pet make you sick?
Yes, your pet can make you sick. Pets can carry germs that can cause various human illnesses, including respiratory infections, skin infections, and even rabies. It's essential to keep your pet healthy and clean to help prevent the spread of germs and to see your doctor if you think you may have contracted an illness from your pet.
Can a human get an animal pregnant?
No, a human cannot get an animal pregnant. Human DNA is different from animals, so interbreeding is not possible.
Can you get your pet sick?
Yes, you can get your pet sick if you're not careful. Pets can contract many of the same illnesses as humans, so it's essential to take precautions when handling them. Salmonellosis can be transmitted to dogs from the human.
How to know when dogs are sick



If your dog is unusually tired or lethargic, has lost its appetite, or is experiencing diarrhea or vomiting, these may be signs of something wrong. If you notice any of these changes in your dog's behavior, it's best to take them to the vet to get checked out.
What illnesses can dogs catch from humans?
Dogs can catch illnesses from humans. Pet owners can spread gastrointestinal disease in dogs and more severe diseases such as Methicillin-resistant Staphylococcus aureus (MRSA).
How to know if my dog has an infection
The best way to know if your dog has an infection is to bring them to the vet for a checkup. The vet can determine your dog's infection and provide appropriate treatment.
Can a human get a dog pregnant?
A human cannot get a dog pregnant. To get your dog pregnant, you'll need to find a willing male dog and go through the dog breeding process.
Can a cat give a dog a cold?
A cat cannot give a dog a cold. It is impossible because the virus or bacteria that cause flu varies from species to species. These pathogens are host specific.
What diseases can dogs give to humans?
There are several diseases that dogs can give to humans, including rabies, Lyme disease, and Rocky Mountain spotted fever. While these diseases are severe and can be deadly, fortunately, they are also rare. However, it's still important to be aware of the risks and take steps to protect yourself and your family.
Dogs sometimes get sick because they eat things they shouldn't, like garbage or other animals' food. They can also get sick from being around other sick dogs or picking up viruses or bacteria from the ground. Dogs can get sick if they're not getting the proper nutrients in their diet or are stressed out.
There are a variety of diseases you can get from dog saliva. The most common are Salmonella, Rabies, and Giardia. However, many other less common diseases can also be transmitted through dog saliva. To protect yourself and your family, it is essential to understand the risks associated with dog saliva and take precautions to avoid contact with it. Keep your family healthy pups with appropriate vaccination and deworming. Visit our site for more guidelines from veterinary experts.
How to Prevent Diseases from Dog Saliva?