Did you recently acquire a puppy? Congratulations! There will also be a tonne of work to be done with a lot of fun and enjoyment. You may ask how to prevent a dog from urinating inside the house if you are a new parent. You'll be relieved to learn that it's not that difficult; all it requires is consistency from you and a little bit of patience.
The pee pads for dogs are a useful tool for all dog owners, whether you have young puppies that need to be trained or old. The pee pads for older dogs are perfect for all kind of dogs including that occasionally have accidents in the bathroom. They come in handy if you reside in an apartment building or if you and your dog take long road trips in your car. Are you thinking how to train dog to pee on pad?
You are at the right post if you are also thinking of finding the best and simple solution to make your puppy parent's life easier. You will get all the information about dog pee pads including how to train a dog to pee on a pad. Let's start with the introduction;
What Are Dog Pee Pads, and How Do They Work?
The dog pads for pee may also be referred to as:
Toilet-training pad
Dog training mat
Breaking pad for homes
Dog pee pads are moisture-absorbing pee pads dog used to train your young puppy or dog. They: resemble newborn diapers in that they:
Absorb urine into the layers of the dog's poop pads that resemble sponges.
Enclose the liquid in a top layer of material that won't leak to control the odor.
Dog pads are a great tool to help your puppy avoid creating messes in unfavorable areas if they still struggle to beg to be let out to go pee. The first and most important thing is how to get dog to pee on pad.
When to Use Dog Outdoor Pee Pads?
Here are some cues about using outdoor pee pads for dogs. You can follow them to know whether it's time to use pee pad dog.
Whenever you live in an apartment, your dog cannot relieve himself outside.
When you reside in an area with extreme weather, the dog might not have any trouble going outside when you must leave the puppy alone because of your full-time employment.
You can use best pee pads for senior dogswhen you don't want to run your dog a lot because he has arthritis.
If the puppy is very young and the outside temperature is cool.
Pet parents should remember a few things before buying dog pee pads. Are you going to buy a dog pee pad but need clarification about the best dog pee pads product for your dog? Here are some guides to buying dog pads:
The size of your dog's poop pads should be sufficient for him to feel at ease while eliminating any possibility of him missing the mark. Here is the guide about the determination of your dog's size and the right size dog pee pad:
Table 1: Determination of the size of your dog
| | | | | | | |
| --- | --- | --- | --- | --- | --- | --- |
| Dog size | Small puppy | Large Puppy | Small dog | Medium dog | Large dog | X Large Dog |
| Weight range | 0-4 lbs | 5-10 lbs | 11-18 lbs | 19-36 lbs | 37-55 lbs | 55+ lbs |
Table 2: Duration of use according to the size of the dog and pee pad
| | | |
| --- | --- | --- |
| Dog size | 28″ × 34″ (9 cups) | 30″ × 36″ (12 cups) |
| Puppy | 48-52 hrs | 64-72 hrs |
| small | 42- 48 hrs | 55-62 hrs |
| medium | 38-42 hrs | 44-52 hrs |
| large | 30-36 hrs | 34-42 hrs |
| X Large | 20-24 hrs | 24-32 hrs |
We hope you got the right product for your puppy.
There are two types of dog pee pads, whether they are disposable or washable pee pads dog. You should select washable pee pads for dogs for long-term use because they are economical and environmentally friendly. But you can use disposable pads if you want dog cheap pee pads for dogs for traveling. The reason is that they are convenient for particular situations. The perfect dog pee pads instant absorb training pads are available on LOOBANI.
You almost certainly will only be happy with your purchase if you compromise on quality. Quality need not be expensive; it needs to be a reliable dog pee pads grass product that lives up to its promises. Cheaper puppy pads could tend to leak or track.
The best pee pads for dogs should ideally be highly absorbent. You have to choose the training pads wisely in this way. Leaks can be avoided using pads containing a lot of liquid. This guarantees that your floor will remain dry.
The poop pad's material must be durable enough to withstand tearing from the dog's paws.
Similar to the signs on several infant diaper brands that let you know when it's time to change your diaper. Look for dog poop pads with indications that tell you when to change the pad. The pee pad for dogs is perfect to absorb the moisture.
Invest in mats that adhere to tile or hard flooring. These types of pads have anti-slipping features that keep the pad in place.
The odor control technology is a crucial aspect to consider when choosing the best pads. Fortunately, most top-rated training pads provide some odor control.
The majority of pee pads you will see are disposable. The reason is that they are designed to be used briefly by learning pups or dogs. You will produce a lot of waste if you have to use pee pads regularly. The pee pads for dogs are the most environment friendly solution.
It is crucial to consider ecologically responsible choices in this situation.
Urine tracking can be avoided by selecting a training pad with a quick-drying top layer. Most puppy pads usually have this feature, whether disposable or dog pee pads reusable.
Another frequent feature of puppy pads is that they are leakproof. Some manufacturers have a better function than others. Avoid using pads with underside leaks to prevent your mat or floor from becoming soggy from pee.
The most important problem is how to attract dog to pee pad or how to train a male dog to use pee pads. The majority of puppy training pads are made with attractants. These attractants are necessary to train your dog to use pee pads. Pheromones and ammonia are typical attractants used in training for peeing pads for dogs.
Tips for Training Your Dog for Dog Training and Pee Pads
You can teach your dog to relieve himself on a designated potty pad. Follow these steps to get started:
Choose the Right Pee Pads
The purpose of a potty pad is to give your dog a designated area to relieve themselves, so they don't urinate all over the house. It's better if your material has a high absorption capacity to protect your floor or carpet.
Introduce Your Dog to the Training Pad
The second step is to introduce your puppy to a dog pee pad. You want them to have a positive first experience using the toilet pads. Let them explore the potty pads and get comfortable with them.
Know When to Use the Pee Pad
There is a possibility that your puppy wants to urinate if they were playing with their toys when they stopped and started sniffing around. Could you bring them to the restroom?
Puppies typically urinate after eating, drinking, playing, or sleeping. Take them to the bathroom as soon as they finish these activities. Ideally, you can do it within 15 minutes.
The most important thing is that the little puppies must urinate every two to three hours because they have small bladders. Try to take your dog to the litter box every few hours.
The main lesson from this section is undoubtedly this. The process requires a great deal of patience from you. Refrain from beating or berating your puppy when they make mistakes.
Teach Them the Difference between Floor and Pad
Teaching your dog that the potty pad is distinct from the floor can help ensure success because it will help them understand where they should relieve themselves. This is how:
Dab a paper towel over a small amount of the urine and then rub it over the fresh pad to assist them in learning before discarding a used pee pad to start. This aids your dog in smelling the appropriate pee pad location. You won't need to do it any longer once she adjusts.
Reward Them for Effective Work
Was the mission a success? Always give them a treat when your puppy uses the pads. Give them praise and treat to encourage excellent conduct and promote consistency.
Do your best to keep your dog on a regular schedule. Leave the pad in the same location and use the same command each time. Your puppy will eventually go there on their own whenever they need to potty.
Some parents face common problems when training their dogs for pee pads. Here are some solutions if you are training your dog and facing problems.
Notice your dog's behavior attentively. Make using the pads enjoyable for the dog.
Think about the Location of the Pads
Make sure your dog can easily locate the pads when choosing the location for the pads. Your dog can have a problem if the pee pads are located far from your dog's preferred area.
Place the Pads in the Same Spot
 Dogs are animals that prefer routine. The dog will need clarification, and it will take longer to learn how to use them if you repeatedly change the location.
Use an enzyme-based cleanser to eliminate any fragrance that would tempt the dog to urinate if you detect urine in any area of the house other than the dog's designated potting area.
Dog Pee Pads and Travel Training
People frequently ask how to train our dogs when we are traveling. This is relatively easy. Here are some steps to train your dog for traveling:
Pee pads should be placed around your dog in the automobile. Make sure to overlap them and put them flat. Set up a designated area where it will feel most at ease.
Lay out the dog poop pads a few days before the road trip, and let your dog inspect the area. Please make sure they are aware that using the pee pad is OK.
How Should I Clean My Pee Pad?
Disposable pads must be changed out for new ones once they get dirty. Any urine that has unintentionally splashed onto the floor can be cleaned up using pet cleaning detergents and urine odor removal products in the pee pad area.
Economical washable dog pee pads can be cleaned by hand in warm water with pet detergents or by machine in a regular cycle or according to the manufacturer's instructions.
Mistakes to Avoid in Training
Here are some mistakes pet parents make but they should avoid:
Ignoring Your Puppy's Need to Urinate, Body Language
All new parents must understand their infant's body language or how they convey their wants. Parents of puppies are no different, whether a puppy or a human baby. Parents should observe the body language of puppies to make a schedule for using the dog pee pad grass. It's a mistake if parents ignore it.
Not Providing Adequate Toilet Breaks for Your Dog
You may calculate her hold time by converting your dog's age in months into the number of hours she can hold it. That means a 3-month-old dog can only hold it for three hours when sleeping in a kennel. The age factor is important here.
Shaming Your Dog for Making Mistakes
Dogs are not people and do not fully comprehend what you are asking of them. They might stray and ruin your wood or carpeted floors. They are free to enter their box. Avoid punishing them. They are putting in extra effort to avoid being caught again since they are unsure of what they did wrong.
Do you think about the best dog pee pad product? We are here to assist you. Here are some best products with high quality and ratings according to our recommendations. You can choose one of the best according to your demands.
1. LOOBANI Indoor Pee Pad System
Features
| | |
| --- | --- |
| Features | Description |
| Item Dimension | 48 x 29.6 x 1.57 inches; 3 Pounds |
| Manufacturer | Loobani |
| Type | Dog pee mat covers |
Description
LOOBANI is the best overall and our top pick due to multiple reasons. The cost effective and high quality dog pee pads products of LOOBANI are best in all the ways.
Our waterproof dog pad is suitable for use both inside and outside. Dogs' washable poop pads can shield carpets, vehicle seats, couches, and even pet beds. This non-slip dog mat can be used for teaching dogs, whelping puppies, dog crates, puppy playpens, and dog play areas.
They can carry several cups of liquid without dropping a drop and are highly absorbent. Additionally, they are strong and did not rip or sag when our testers employed a combination of liquid and solid material. You can get the best LOOBANI mat covers to get the most out of your money.
Benefits
Easy to clean
Low maintenance
No smell
Perfect indoor and outdoor pee pad for dogs
Drawbacks
Not many innovative designs
2. Frisco Dog Pee Pad
Features
| | |
| --- | --- |
| Feature | Description |
| Item dimension | 22 x 22 inches (LxW, overall); 19 x 19 inches (LxW, center pad); 1.65 inch border |
| Color | Grey |
| Origin | China |
| Manufacturer | Amazon dog pee pads |
Description
We preferred Frisco Dog Training Potty Pads because of their general practicality. You get a big box that goes a long way that saves money. You could not ask for much more if searching for a product that covers the essentials. You have to learn how to get dog to use pee pad if you want to get the most benefit and save time as well as money.
There are 150 puppy pads in the package. A single dog pee pad is about 22 by 23 inches, covering a respectable amount of ground.
Considering their thinness, we were surprised by how much liquid these small pads could contain. Your senior or puppy would benefit greatly from these.
Benefits
Commodious fabric
Thin but absorbent
Built-in attractant
Simple to clean
Drawbacks
3.Honey Care All-Absorb Super Absorbent Dog Training Pads
Features
| | |
| --- | --- |
| Feature | Description |
| Material | carbon puppy pads |
| Age range | puppy |
| Unit Count | 40 |
| Color | Green |
Description
This is another dogs pee pads that combines an attractant to educate your dog on where to urinate and odor control after completing their business. The smell of pee won't overpower your home's fresh scent if you use the best all-absorbent dog training pads. But first you should learn how to train dog to use pee pad to get most out of it.
It consists of five layers for protection from water. The process begins with a non-woven cloth, through which the pee flows to a tissue cloth layer treated with both an attractant and an odor-neutralizing agent.
Benefits
Technology helps control odors and keeps your area fresh
A strong adhesive sticky tape that will dog pee pad holder
Using bull-sorbent technology, liquids become a gel
Drawbacks
4.Wee Wee Little Dog Pee Pads
Features
| | |
| --- | --- |
| Feature | Dimension |
| Item Dimension | 16.5 x 23.5 x 0.1 inches; 1.58 Pounds |
| Origin | USA |
Description
Toilet training is difficult. Wee Wee Little Dog Pee Pads are a good choice if your dog is still getting used to things. To avoid leaks and overflow onto your floors, they are specially made to absorb urine from tiny dogs and puppies.
There are 28 puppy pads in the package. Each one was 16.5 by 23.5 inches, making these dog pee pads ideal for kennels and crates with a smaller size.
Getting rid of any messes quickly prevents overflow or tracking. They work well in both tiny and large rooms. But if they aren't secured, they might slide on hard surfaces.
These pads are a great beginning point for your puppy's training. However, these pads are a short-term fix.
Benefits
100% leakproof
Ideal for beginners
Drawbacks
5.Black Charcoal Puppy Pads-Puppy Potty Dog Training Pads
Features
| | |
| --- | --- |
| Feature | Description |
| Material | Polymer |
| Age Range Description | All life stages |
| Unit count | 150 counts |
| Color | Black |
Description
Five layers of absorption material are used in these extra large pee pads for dogs from Glad for pets to hold pee and stop leaks to the floor.
One of the five layers, the polymer layer, absorbs liquid and transforms it into a gel for easier cleanup. The best place for these cushions is in your puppy box. They can go in the base of the crate where your puppy is kept.
The primary function of the activated carbon layer, one of the five layers, is to eliminate odors from your dog's waste. This aids in keeping your home fresh and hygienic by removing any unpleasant odors.
Benefits
Quick absorption
Odor elimination
Easy to use
It attracts your dog
Good for training
Drawbacks
Can be small for some users.

6.Petphabet Puppy Dog Training Potty Pee Piddle Pads
Features
| | |
| --- | --- |
| Feature | Description |
| color | Black |
| Size | 22×23 inches |
| Material | Non-woven Fabric, Bamboo Charcoal, PE Film Plastic |
| Quality | 100 counts of Pee Pads |
Description
Since Petphabet indoor pee pads for dogs have numerous layers, they provide odor- and leakproof performance. It is observed that the inner layers quickly absorb the pee, sealing in the moisture and foul odor.
These pee pee pads for dogs are perfect for traveling with pets and incontinent dogs. The flooring is shielded from drips and tracks thanks to the Fast-Dry Technology design.
Benefits
Heavy-duty puppy and adult dogs training pads
Well priced
Drawbacks
Reviews suggest that liquid absorption is not very quick

7.Rocket & Rex Washable Pee Pads for Dogs
Features
| | |
| --- | --- |
| Feature | Description |
| Type | reusable dog pee pads |
| Product dimensions | 30 x 36 x 1 inches; 1.61 Pounds |
| Manufacturer | Birch Brands |
Description
This eco-friendly and reusable pee pads for dogs has a high absorption capacity. Consider a grey-colored pad or one with bone designs to add style to your dog's accessory. It is easy with it to train dog to pee on pad.
You will receive one to four washable dog pee pads with every purchase. It makes them more practical because you will have extras to use while cleaning the others.
Thanks to its four layers of super-absorbent material and waterproof backing, it is ideal. This pee pad offers good absorption and urine retention qualities.
Benefits
It has a beautiful pattern design and colors.
It can be washed by machine.
Drawbacks
There are many benefits of using dog pee pads outdoor to train your dog. Some pros are given below:
Potty pads are inviting for your dog to use as a potty area because they are comparatively cozy and uncomplicated.
Disposing of each potty pad simplifies cleanup and prevents spills and stains from occurring in your home. Even reusable dog playpen mats ones are made to be simple to clean.
It requires a lot of breaks when your puppy is young. Potty pads assist dog owners in controlling numerous mishaps. Dog pee pads are an ideal and practical solution in this way.
Potty pads can offer a substitute whether you have a smaller or large dog with a health condition. The large dog pee pads are really useful when you are living anywhere or traveling.
Cons
They Can Develop Dependencies
The most frequent drawback of pee pad for dogs is that dogs become accustomed to them and learn to relieve themselves indoors rather than outside.
They may confuse your dog, making them more prone to relieve themselves on bath mats, area rugs, and other similar surfaces. This can happen without advancing to additional training.
It may take longer to break your dog's dependence on toilet pads the longer you use them.
Frequently Asked Questions
Are Dog Pee Pads a Good Idea?
Using puppy pads for his training is a terrific option because of their advantages.
How Should You Use Dog Training and Pee Pads?
Puppy training pads are a backup for when your furry pals cannot relieve themselves outside. Therefore it's important to understand this right away. This explains why people who live in apartments or are frequently busy find these pads excellent.
Can a Dog Use It Forever?
They are a terrific choice for those who live in cold, rainy areas or for those who live in apartments. But if you ask can dogs use pee pads forever? The answer is yes. But you can reduce it after train your dog.
Will My Large-Breed Dog Be Able to Use a Dog Potty?
Teaching large-breed dogs to use a potty inside the house is possible. Due to their larger size, they will require extra large dog pee pads. It would be helpful to choose a highly absorbent potty because extra large washable dog pee pads typically have more to do than smaller dogs.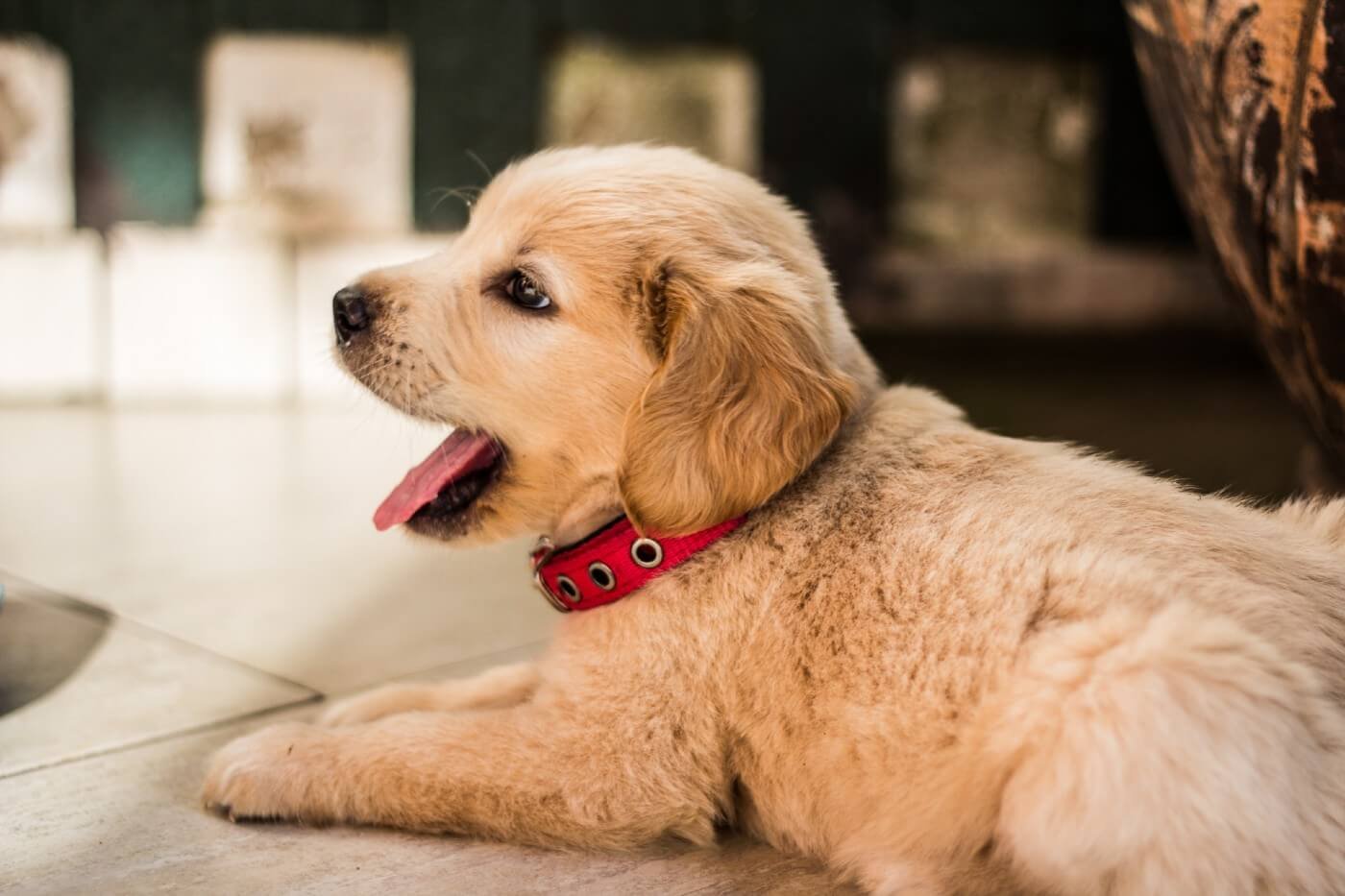 The dog indoor pee pad come in very handy quite often. They can be utilized for toilet training and peeing indoors in inclement weather. They're also a terrific option for elderly folks and people with disabilities who cannot routinely walk their dogs.
We hope you learned everything you need to know about how to train a dog to use a pee pad. Now you can effectively train your puppy.